Experts at the seminar were clear about how vital it is for hard pressed NHS leaders to take time away from the daily pressures of work to build up their resilience. Claire Read reports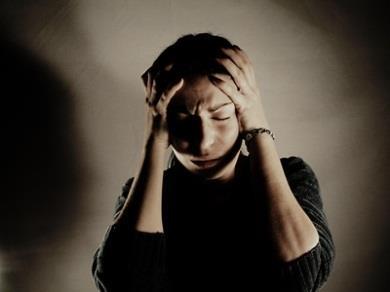 The seminar clearly highlighted the responsibility and honour of being involved in healthcare. But it also acknowledged that it can sometimes be a heavy load to bear, for established leaders and rising stars alike.
"A chief executive who's one of my patients has said to me over the years that you have to be careful because the NHS is a bottomless pit, not just for finances, but for your time as well," reported Fergus Jepson, head of the specialist mobility rehabilitation centre for Lancashire Teaching Hospitals Foundation Trust and the 2014 Clinical Leader of the Year at the HSJ Awards.
'Don't be afraid to get some good coaching to help you build resilience'

"You could spend every second of your life working on NHS projects and you'll never finish. There will always be something else, and the NHS may not massively thank you for the amount of time you put forward. So you have to look after yourself."
Alison Gardner, a leadership development consultant who led the workshop sessions at the Rising Stars seminar, urged delegates to "engage in some personal renewal".
She said: "Don't be afraid to get some good coaching to help you build resilience; it's not a luxury, it's not a sign of weakness, it's to help you in good times. Having an opportunity to talk to somebody about those things can help you to build your resilience.
"I saw a great phrase when I was looking at this earlier: 'Grim determination is not a sustainable frame of mind.' I think for lots of us, day after day, faced with difficult challenges, you need somebody who can take you outside that grim determination. Don't regard a bit of personal nurturing as a luxury."
More from the Rising Stars seminar
Effective scheduling
Asked by event chair and HSJ executive editor Adele Waters how they made time and space to think, senior leaders at the event all emphasised the important of clearly assigned time.
"I get up at 5am and take [the] dog for walk," explained Samantha Jones, director of the new care models programme for NHS England. "That's when I have my time. I actually now have to listen to a podcast to switch my brain off completely.
"What I've said to my team is if you want to go and get your hair done in the middle of the day, go and do it. One of the things I learnt from my time in the independent sector is you don't have to be at your desk 9am to 5pm to think. I'm not advocating you all go and have your hair done in the middle of the day, but doing things differently and not doing what you think people expect you to do. Scheduling the time in your diary with no apologies for it is fundamentally important; it is the crucial piece."
'Scheduling the time in your diary with no apologies for it is fundamentally important'
Cormac Tobin, managing director of Celesio UK, agreed.
"If you don't schedule, you're dead - people distract you and you lose control and the important things slip away. I like to go for a jog or walk for an hour and a half a day, very early morning or late in the evening. My thinking time comes in then. I can be listening to music but also be working through things that happened, problems, challenges, the future."
Dr Jepson explained that he also needed a very clear plan on what he would cover during the scheduled time. "When I programme that time, I have to define that time for that particular purpose - I can't use it for lots of things, I need to focus on one thing and I can't have the TV on in the background. You have to focus to get something done as quickly as you can realistically do it with all the parameters of safety and thought required.
"That would be my suggestion: wherever you find time, then make sure you are focused on one thing, don't get distracted. Quite often when you're sitting and you're trying to solve one problem, you come up with other solutions to other problems, that's fine - write them down but revisit them later.
"You have to just focus on finding a solution to the thing you're trying to do."
Rising Stars 2015: United by a desire for change
1

2

3

Currently reading

Rising Stars: NHS leaders need time to breathe