David Haslam warns against unnecessary duplication of guidelines on treatments and explains how NICE will meet the challenges posed by new medical technologies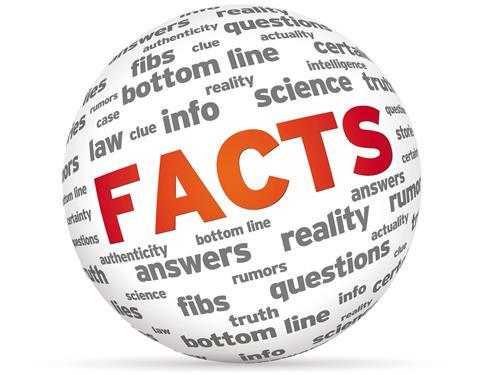 Evidence based care is important
"The NHS belongs to the people." These powerful and important words start the NHS constitution – the contract between everyone who works for the National Health Service and everyone who uses it.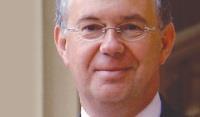 It goes on: "The NHS is there to improve our health and wellbeing, supporting us to keep mentally and physically well, to get better when we are ill and, when we cannot fully recover, to stay as well as we can to the end of our lives. It works at the limits of science – bringing the highest levels of human knowledge and skill to save lives and improve health. It touches our lives at times of basic human need, when care and compassion are what matter most."
The NHS constitution really matters. It guarantees the rights of all of us who use the NHS – no matter who we are.
More from this supplement
It does not matter if you are rich or poor, skilled or unskilled, a professor or apprentice, an octogenarian or premature baby; you should expect the same quality of care. To do otherwise must surely be unethical.
For me, the NHS is one of the few organisations in the world that meets the challenge of one of the great post-war works of philosophy – John Rawls' A Theory of Justice. Rawls suggests that in designing a new society you should act from behind a "veil of ignorance". If you do not know what your status or abilities will be, then you will design a fair and just society.
This is all very well. But how do we decide what fairness and justice mean in practice?
'NICE grapples with big philosophical questions of fairness and justice'
One of the fascinating roles of the National Institute for Health and Care Excellence, which I am proud to chair, is to grapple with these big philosophical questions of fairness and justice, and make them real – not just for the NHS but for social care organisations, local authorities, charities and anyone involved in commissioning or providing health and social care services.
When you are dealing with these big questions, you will make difficult decisions which people disagree with. You will also face other intense pressures, such as financial ones.
Financial pressure
In these challenging times, with budgets being squeezed from all sides, I am frequently asked if we should continue to aspire towards excellence or should we settle for the best affordable outcomes? Would "good enough" be good enough?
For me, the NHS constitution is clear. Our job is to bring "the highest levels of human knowledge and skill to save lives and improve health".
'Duplication is wasteful and unnecessary'
And I do not accept that excellence is not affordable. Waste, duplication, disorganisation – they are not affordable, but we should not offer care to others that we would not be happy with ourselves. The practice of gathering evidence, developing ideas, implementing them and measuring their impact to start the process of improvement again goes back to the Greek physician Hippocrates 2,500 years ago.
It is a model that has had incalculable benefits for our society.
But this onward march brings its own challenges, especially for providers grappling with shrinking budgets or GPs trying to keep abreast of the latest developments. As I travel the country in my role as chair of NICE, I have heard of clinical commissioning groups and hospital trusts continuing to develop their own guidelines and formularies.
At a time of financial challenge, I would argue that this duplication is hugely wasteful and unnecessary.
Supportive programme
NICE has a comprehensive programme of support and resources to help maximise uptake and use of evidence and guidance, which includes advice on do-not-dos. There is a huge amount of research and opinion being published all the time. To keep up to date is a near impossible task for individuals. This is precisely where NICE can help.
To develop NICE guidance, the best evidence on a topic is gathered and assessed. An independent committee of experts discusses the data, hears from other experts – including patients and service users – deliberates over the topic in hand and reaches a consensus view on their recommendations.
At this point, we seek views on the draft through consultation. Then the committee agrees the final guidance. The aim is to add value in terms of incremental improvement and using resources effectively.
'The aim is to add value in terms of incremental improvement and using resources effectively'
Over my career, including over 35 years as a GP, the problems affecting patients and the health service have changed remarkably. People are living longer, immunisation programmes have seen some diseases wiped out and others marginalised.
Public health programmes have prevented the spread of diseases which once ran amok. New drugs are increasingly turning once deadly diseases into chronic conditions. But trying to get new ideas adopted can be difficult.
We hear complaints from the pharmaceutical industry that our processes and methods are a bar to introducing new medicines. There is a reason for this.
Based on evidence
Everything that NICE does is underpinned by evidence. It is an incredibly evidence hungry organisation, particularly when it comes to perhaps the most controversial area of our work: our decisions about whether or not new medicines and other medical technologies should be funded for routine use by the NHS; and in particular when we are considering whether or not to recommend innovative cancer drugs.
The landscape for development, regulation and adoption of new health technologies is changing rapidly and so we must reflect on how we work. For instance, NICE and NHS England are working in partnership to reform the management of the cancer drugs fund.
The aim is to give patients access to promising new drugs but challenge pharmaceutical companies to provide evidence that will support the routine use of their medicines.
'NICE's role is to find the signal in the noise'
Healthcare and medical technologies generate a lot of interest and a lot of controversy, claims of benefit, and demands from patients. NICE's role is to find the signal in the noise.
It is a very tricky task, particularly when you are assessing new health technologies.
To help pharmaceutical companies as they try to gather the data we need when appraising new technologies, we will pull together activities that we already have in that early life science space. We want to push NICE to the earliest stages of discussions about evidence gathering.
The aim must be to ensure that the NHS will be able to provide the most cost effective therapies to patients, supported by the best evidence. Above all, we – like everyone in healthcare – are continually trying to improve, to be fair, make decisions based on the very best data, deliver high quality care, and to make sure that the NHS is for the people. Every one of us.
Professor David Haslam is chair of NICE
Excellent care supplement: Taking NHS standards to the next level
1

2

Currently reading

Supplement: Evidence based care avoids duplication

3

4