Yvonne Coghill, senior programme lead for inclusion at the NHS Leadership Academy, says we need to nurture the talent that exists in the system
This is the second year that HSJ along with the BMA, NHS Employers and NHS Leadership Academy, has published its BME Pioneers list, and the second year I have been privileged enough to be a judge.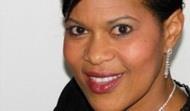 'The list will motivate, enthuse and inspire more people to emulate and model their behaviours'
There are so many talented and dedicated staff in the NHS, many from BME backgrounds, so it is fabulous and, of course, fair that we recognise their efforts to make the service one of the best healthcare systems in the world.
Having looked at the long list of nominees and the reasons why they were nominated, I can honestly say without fear of contradiction that everyone on the list deserved the title BME Pioneer: people who work for the good of patients and staff, regardless of their background and the background of others.
The NHS is becoming increasingly more complex, more challenging. There are increasing demands, as well as reduced funding and high expectations. It is more important than it's ever been that we use all the talents in the service to ensure we improve services.
Unsung talent
Reading through the long list also brought to my attention the fact there is a lot of unsung talent in the service; we simply need to utilise, nurture and value it. This list does exactly that. In recognising, profiling and valuing the wonderful pioneers within the system it will motivate, enthuse and inspire more people to emulate and model their behaviours.
The NHS Leadership Academy is proud to be associated with this list. We exist to identify and develop all leaders within the NHS. We believe recognising and valuing everyone's contribution in making the NHS one of the best healthcare services in the world is the right thing to do.
Many congratulations to all our wonderful colleagues named in this supplement, to all those who were on the long list and also the many thousands of unsung BME staff who work tirelessly every day to ensure our patients receive the great service they deserve.
Yvonne Coghill is senior programme lead for inclusion at the NHS Leadership Academy