Short profiles help patients and healthcare staff get to know and support each other, and the potential benefits are spreading across the NHS, explains Helen Sanderson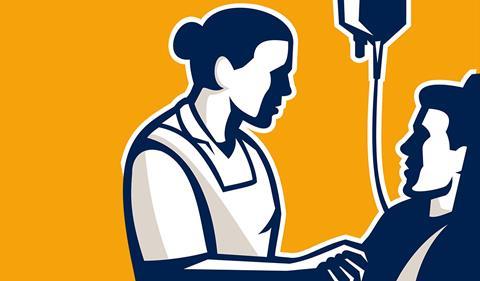 What do others like and admire about you?
A one-page profile is information based on three questions: what do others like and admire about you; what is important to you; and what is good support for you?
These profiles can be written collaboratively by healthcare staff and patients, by patients on their own or by people who know them well.
They are an entry point into a personalised approach to patient care.
'One-page profiles are an entry point into a personalised approach to patient care'
I wrote the first one-page profile more than 10 years ago, to help my daughter Laura settle into her new school. At this point I was a Department of Health expert adviser for person centred practices and I had been developing detailed person centred plans for use in social care.
Although personal profiles can help teachers get to know children, they are far too long. An "at a glance" version was needed.
One stop page
Today one-page profiles are used in education, health and social care. The Social Care Institute of Excellence promotes them in a resource called "Getting to know you".
Hospitals and community teams are now using one-page profiles too. This is a way to help patients and healthcare staff get to know each other.
If nurses understand more about what matters to patients they can care for them better.
"It is a way to help patients and healthcare staff get to know each other'
It also works the other way around.
If patients can view one-page profiles of their nurses they will get to know them better and find it easier to build open and trusting relationships with them.
Finally, nurses can be supported better by colleagues and their managers if they have these profiles.
Case study 1: In community nursing
Joan Pons Laplana is an award winning community nurse with Derbyshire Community Health Services Trust. His job is to visit people who are housebound. It is a job he loves because he feels it makes a real difference in peoples' lives.
However, he experienced resistance from some of his patients. The combination of his size (he is over six feet tall) and Catalan accent made some elderly patients nervous and reluctant to talk to him about personal issues.
He now shares his profile with all his new patients.
He says: "My one-page profile gives patients an insight into who I am. It is an honour and a privilege for me to be invited into someone's home. Often I am the only person they will have seen all day and it is a very personal thing for them.
"To be able to share important and personal information about myself with them will help put them at ease and feel more comfortable, and therefore supported by me."
Mr Laplana's profile talks about how he loves his three children, his passion for refereeing basketball games and his dedication to the Green Party. It also notes: "I completely dislike any kind of vegetable, especially if it is green. Please do not attempt to feed me these."
This comment has triggered many humorous conversations with patients.
Outcome: He reports that offering his profile has proven a great ice breaker, often sparking conversations about his patients' personal lives too. For an investment of a few extra minutes with each new patient he is able to start building trust, mutual respect and friendship, enabling him to deliver better care in the long term.
Case study 2: In a care home
Bruce Lodge is a care home in Stockport for people living with dementia. One-page profiles – written for those living with dementia by the people themselves, their families and staff at the home – act as a job description, ensuring the people providing the support understand what is important.
Winifred, who lives at Bruce Lodge, loves housework and so this was included on her profile. Staff gave her the opportunity to spend time with Beryl, the housekeeper, to help out with daily chores. Her daughter Maureen says her mother is happier, chatting more, using fuller sentences, sleeping better and is generally "more alive".
She says: "The difference is astounding; mum was a housewife, a practical person who spent her life caring for her family. Her desire to care for people was never blunted but the ability to do so was robbed from her and that had left her very frustrated."
Outcome: Everyone living at Bruce Lodge has a one-page profile and the home scored extremely well in an Ipsos MORI poll for allowing residents "choice and having a say". Their rating was 884 out of 1,000, which was 32 points above the national average.
Light bulb moment
Introducing one-page profiles into a hospital, for example a rehabilitation setting or an older people's ward, takes little financial investment.
Perhaps a bigger challenge is overcoming resistance to culture change, as it takes a nurse 15-20 minutes to complete each patient's profile. However, our experience is that this routine can be embedded into the referral and admissions process. It is just a case of nurses learning to ask some different questions.
Word has spread fast about the potential offered by profiles right across healthcare. We are working with GPs, mental health trusts, hospices, ward sisters and individual patients.
Meg Haselden, matron of London Road Community Hospital (part of the Derby), said thinking about personalisation in this way was "like switching a light on".
Case study 3: Hospital patients and staff
Spiral Health in Blackpool is a social enterprise running nurse led rehabilitation units.
Most patients stay for just two weeks so it is important to gather information for their profiles early on. Nurses now compile a profile as part of the patient's initial assessment and focus on gathering five or six bullet points about what is important to each patient and what people need to know or do to support them in hospital.
The profiles are pinned on to the white board above each patient's bed, with the patient's permission. Nurses report numerous examples of patient one-page profiles giving them a deeper understanding of their patients.
Outcome: So far patient feedback has been overwhelmingly positive. Over five months in late 2013 an average of 98.2 per cent of patients said they would recommend the service to their friends or family. One hundred per cent felt they were treated as an individual during their stay.
Sue Greenwood, dementia lead at Peninsula Community Health in Cornwall describes them as a "quick win".
It is heartwarming when we hear examples of the difference profiles have made to patients and families. Teresa and her family, distraught when her mum fell ill, wrote a profile so nurses could understand how important she was to them. Cath wrote a profile of her young daughter Ellen to help the family regain control and composure when dealing with the stress of an unexpected illness.
Earlier in th year, Helen Bevan, chief transformation officer of the Horizons team at NHS Improving Quality, threw down a challenge for us.
By NHS Change Day on 3 March this year we had to get cumulative pledges from NHS colleagues to produce 1,000 staff and patient profiles. We beat the challenge a week before Change Day and are still going.
Helen Sanderson is director emeritus of the International Learning Community for Person Centred Practices and leads HSA, an international development, training and consultancy team