The ability to effectively communicate with patients at every point of an episode of care improves efficiency and experience, argues Jane Tyacke
There is a multitude of ingredients required for a smooth journey through an elective pathway, but one aspect remains constant: timely and appropriate engagement with the individual receiving care.
Sponsored by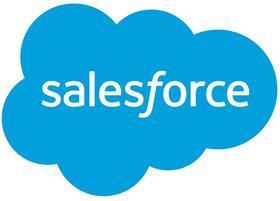 It is a requirement that begins as soon as someone receives an outpatient referral. Being able to let an organisation know if an appointment slot does not work – due to family or work commitments, for instance – and to quickly rebook leads to improved experience and greater efficiency.
Digital means can be particularly helpful for many patients in this sort of situation: allowing individuals to quickly log on to check and rearrange appointments rather than needing to rely on letters or phone calls.
Should an individual then be referred for a procedure, effective communication during the waiting period is valuable. This is particularly the case now, when many patients will experience a long wait between referral and treatment.
At the national level, NHS England has launched the My Planned Care website, designed to provide information to patients on waiting lists. But it will be helpful to couple this with engagement directly from the hospital. Appropriate engagement means the ability to offer services which may be helpful while someone is on a list: physiotherapy sessions (which could be delivered virtually) or steroid injections for someone on an orthopaedic pathway, for instance.
It also means organisations quickly know if an individual no longer requires the service for which he or she was referred – enabling others who do need care to move more swiftly up the waiting list.
When a procedure nears, being able to perform pre-admission checks via a digital platform can again increase efficiency and patient satisfaction. There is then value in engaging patients and carers in an efficient case management process for discharge – giving early awareness of what will happen following discharge, what support will be in place, and how soon a move from hospital can realistically happen.
Post-discharge support, including potentially in a virtual ward environment, can also be helpfully delivered via digital means.
The assumption often is that each step of this process needs to sit in a separate system: a patient portal to manage appointments, for example, and then another system via which clinical support is accessed during waits.
Consider customer service in any other industry, however, and this is simply not how it works. Anyone dealing with a bank does not expect to need to use one app to check their balance and another to set up a standing order.
For many sectors, this seamless experience is partly down to widespread adoption of customer relationship management (CRM) platforms. Such systems help keep track of interactions with service users and help reliably record an individual's preferences.
What is important to bear in mind is that CRM setups can wrap around existing systems. In the NHS context, that means there is no need to replace existing electronic patient records or patient administration systems – a CRM would simply wrap around those platforms.
In so doing, it makes joined-up engagement with a patient throughout a pathway simpler – and so delivers a key ingredient for effective care.
Find out more on salesforce.com/uk/publicsector
Jane Tyacke is director of strategy and business development – healthcare, Salesforce

Jane Tyacke is director of strategy and business development – healthcare, Salesforce
Communication systems must be updated if patient initiated follow up is to work effectively
1

2

3

4

Currently reading

Patient engagement is central to every part of the pathway