NHS England and NHS Improvement – Workforce Race Equality Standard Team
Sponsored by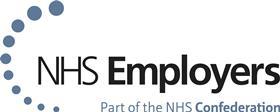 The Workforce Race Equality Standard programme aims to ensure that black and minority ethnic employees have equal access to career opportunities and fair treatment in the workplace.
The WRES measures nine indicators, including BME career appointments and progression, experience of bullying, disciplinary action and board representation, and is a requirement for commissioners and provider organisations.
The winning team oversees the strategy and implementation of the programme, engaging with trusts, clinical commissioning groups, private providers and others.
Since its introduction in 2015, there have been demonstrable improvements in closing the gaps in workplace inequality across the NHS in England.
Read a detailed case study on this project on HSJ Solutions.
The Rotherham Foundation Trust – Advanced & Consultant AHP Practice – Service Re-design – HIGHLY COMMENDED
University Hospitals of Leicester Trust – The Leicestershire School of Nursing Associates – a practice approach to developing a new workforce – HIGHLY COMMENDED
Cornwall Partnership Foundation Trust – Developing a psychological workforce for now and the future
Cornwall Partnership Foundation Trust – Workforce Transformation Integration Sprints
Kent and Medway and Social Care Partnership Trust – Vocational Rehabilitation Service including job taster programme
Medway Foundation Trust – International nurse recruitment
North Cumbria Integrated Care Foundation Trust – Saving Money to Save Lives
Portsmouth Hospitals Trust – Modern Innovative Solutions to Improve Outcomes in Asthma, Breathlessness and COPD (MISSION ABC)
West London Trust – Improving the wellbeing of the workforce in an IAPT service
Yeovil District Hospital Foundation Trust – Person-centred Recruitment