Increase expected in tariff rates for the first time in several years
Providers may get additional, organisation specific savings targets
NHS England to decide details of local health economy transformation fund
National tariff prices are set to be increased in 2016-17 for the first time in several years, as regulators seek to stabilise provider finances and reflect new cost pressures, HSJ has learned.
However, NHS England and NHS Improvement have also said individual providers may be get additional savings targets in 2016-17 if the net national provider deficit this year exceeds the current plan of £1.8bn.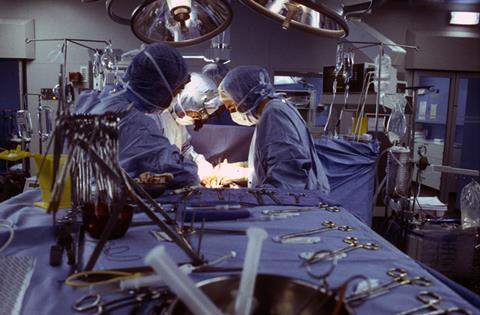 Several sources have said NHS England and NHS Improvement were planning an overall tariff rate uplift of about 1 per cent in cash terms for next year.
National guidance, although still being finalised, is expected to make a cost inflation adjustment of 3 or 3.1 per cent, taking into account pressures including increased national insurance contributions. The efficiency requirement is expected to be 2 per cent – less than in recent years – meaning a net uplift of 1 or 1.1 per cent.
However, HSJ understands that provider directors are being told that if the net deficit this year exceeds £1.8bn, then NHS Improvement will set individual trusts an extra, organisation-specific efficiency requirement in 2016-17. Each organisation's target will depend partly on its performance against its 2015-16 financial target as set by the regulators.
Providers have been told this arrangement means cost-cutting success this year will benefit them in 2016-17.
For several years the overall tariff rate has been reduced because the efficiency requirement has exceeded the inflation adjustment, with national bodies keen to keep costs down and protect commissioners' finances.
HSJ understands there is likely to be a local health economy transformation fund in 2016-17, the details of which NHS England will decide at its 17 December board meeting, along with clinical commissioning group allocations. NHS England chief executive Simon Stevens has previously suggested making some funding next year dependent on agreeing joint transformation plans across health economies or "nascent health systems".
It is also understood NHS Improvement will propose the "HRG4+" tariff system is not introduced in 2016-17, with the aim of giving more stability. Some specialist trusts, which have called for its introduction, are likely to be disappointed by this. HRG4+ is intended to more accurately reflect the higher costs of treating complex patients.
NHS directors who attended briefing meetings with NHS England and NHS Improvement last week said the national bodies had indicated tariff proposals would aim to rebalance the financial strain from providers to commissioners.
They were also told next year's funding rules would seek to provide stability for providers, and space to transform services and reduce costs.
One provider source told HSJ the size of expected cost increases next year – particularly national insurance contributions – meant the tariff changes alone would not lead to a big reduction in provider deficits.
NHS organisations will be required to prepare operational and financial plans for 2016-17 by March, and multi-year transformation plans across whole health economies by summer or autumn 2016.
Paul Healy, the NHS Confederation's senior policy adviser on economics and regulation, told HSJ: "Tariff stability makes sense in the current climate, although it needs to be used as a platform for establishing how the NHS implements the bold reform our members have wanted to see for a long time. This includes payment mechanisms that better reflect outcomes and multi-year prices that enable the NHS to plan for the tough challenges ahead. These must be important components of the long-term plans to be developed in the second phase of planning later next year."
He said: "The delay caused by the spending review means Monitor and NHS England now need to work even harder to ensure the views of the NHS are heard and responded to. As ever, we will be keen to help them do this over the coming months until a formal consultation is initiated."