Samantha Jones says "not all of the vanguards will get access to transformation funding"
Funding in 2016-17 will be similar to previous year's £200m pot
"Voluntary contract" for multispecialty community providers to be published in coming months
Ms Jones says some vanguards could drop out next year
Next year's transformation funding to support new models of care will be prioritised to vanguard sites where planning and leadership have won the confidence of national leaders.
NHS England's new care models director Samantha Jones told HSJ that while "all vanguards will receive something" in 2016-17, not all would get the transformation support they asked for.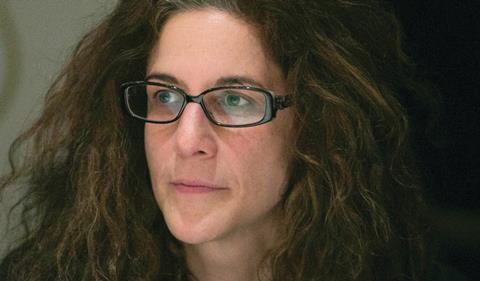 Vanguard sites that do not receive financial support are likely to slow down or scale back their implementation of new care models next year. Last autumn vanguard leaders told HSJ that transformation funding would be critical to the success of their work.
Ms Jones also said the total amount of transformation funding available to vanguards next year would be similar to 2015-16, in which vanguards received "the bulk" of a £200m pot.
The final sum of transformation funding is yet to be agreed. Although ministers have made £2.1bn of "sustainability and transformation" funding available to NHS services next year, much of this will be ploughed into acute trusts to deal with the spiralling deficits in that sector.
As in 2015-16, the transformation funding will be split between the vanguards and other national initiatives, such as the national cancer strategy.
Ms Jones said the national new care models team, which is based in NHS England, is currently deciding how much transformation funding to distribute to vanguards based on their "value propositions" – business cases vanguards have had to produce to bid for cash.
Ms Jones said "not all of the vanguards will get access to transformation funding" if they are not able to demonstrate their ability to deliver on efficiency, care and quality, and prevention.
"We will be supporting investment in those vanguards who are able to demonstrate across the whole – not just elements of it."
She said clearing that bar had been "extraordinarily painful" for vanguards because demonstrating value in that way is a new skill for the NHS.
Ms Jones said she did not know whether all the current vanguards would still be part of the programme in a year's time. When the vanguards were first announced a year ago, she said that some may drop out.
A new "voluntary contract" for multispecialty community providers, originally expected at the end of 2015, is likely to be published in the "next couple of months", Ms Jones revealed. It is currently expected that the first vanguards will be running on that contract from April 2017.
It is intended to be written in "readable" language most people can understand, she said, unlike the NHS standard contract.