Western Sussex FT leaders to take charge of Brighton and Sussex trust
Arrangement is "not a merger" says Brighton chief executive
Trusts "will continue to operate as two separate organisations"
NHS Improvement sets up "improvement oversight group"
The chief executive and chair of Western Sussex Hospitals Foundation Trust are to take over the leadership of struggling Brighton and Sussex University Hospitals Trust, a letter leaked to HSJ has revealed.
The letter, from incumbent Brighton and Sussex chief executive Gillian Fairfield to her staff, said Western Sussex chief executive Marianne Griffiths and chair Mike Viggers will take over in April.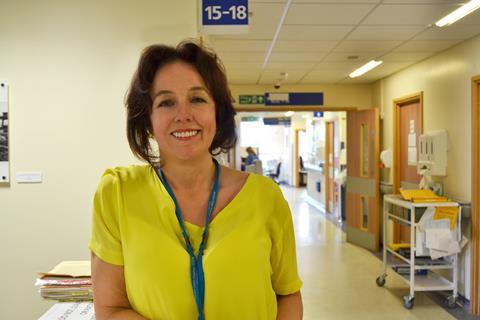 The arrangement is "not a merger", Dr Fairfield said, and the trusts "will continue to operate as two separate organisations".
Between now and April, Western Sussex's leaders will not have day to day responsibility for Brighton and Sussex. However, a new "buddying support arrangement", which was confirmed today by NHS Improvement.
Dr Fairfield's secondment as interim chief executive is due to end in March.
Last month HSJ reported that Brighton and Sussex, which is in financial special measures, had seen its deficit balloon to £59.7m – four times its control total.
Dr Fairfield's letter said: "The agreement will provide support to assist us in addressing the issues that have led to the trust being placed in special measures for finance and quality whilst working to develop a long term arrangement.
"It is hoped that we will be able to benefit from working with Western [Sussex], which is one of only five trusts in England to be rated as outstanding by the Care Quality Commission."
An improvement oversight group comprising leaders from both trusts will be set up to oversee the development of the long term arrangement. It will be jointly chaired by the leaders of Western Sussex and the South team of NHS Improvement.
Dr Fairfield paid tribute to staff for their work in stabilising the trust following a critical CQC report in April.
"We have developed a comprehensive quality and safety improvement plan and have been making significant progress in a large number of areas to ensure patients being cared for in our hospitals today are getting a better standard of service.
"Our accident and emergency performance has improved markedly, our diagnostic waiting times are now in line with national standards and we have reduced the time a large number of our cancer patients wait for treatment," she said.
She apologised for not speaking openly about the details of the arrangement until now, explaining that it was necessary to wait until the arrangement had been officially agreed.
She added: "Our aim is to have consistently high quality across the whole organisation and to deliver services in a financially sustainable way. It is clear that for us to achieve this in the long term we need additional support and we hope that by working closely with Western [Sussex] we can take another significant step towards getting to where we want to be."
Anne Eden, NHS Improvement's regional managing director for the South, said: "The people of Sussex deserve the best healthcare possible. We already know Brighton and Sussex has started work to address the areas of concern but we want to make sure that it has what it needs to continue to improve its services."
Ms Griffiths said: "The challenges faced by staff at Brighton and Sussex have been well documented and I am very pleased that NHS Improvement has asked us to help overcome them.
"There are no easy answers but it is the people working in the hospitals in Brighton and Haywards Heath who are best placed to find and implement the solutions their patients need."
Source
Letter leaked to HSJ and NHS Improvement statement
Source date
11 November 2016