NHS providers should enhance pay and rewards and offer flexible working hours to staff to tackle their rising spend on agency staff, HSJ's Workforce Investigation has recommended.
Today HSJ, in association with HCL Workforce Solutions, has published its investigation into the causes and consequences of the health service's growing use of temporary clinical staff.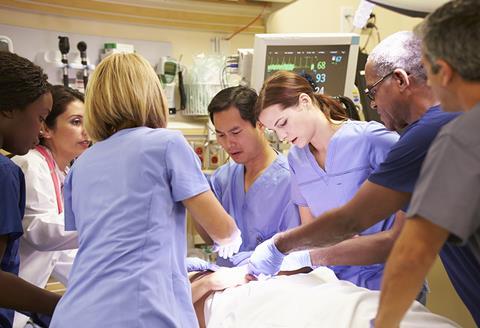 The report recommends providers enhance pay and rewards where there are workforce shortages to tackle the perceived unattractiveness of these roles.
It also encourages the use of allied health professionals by NHS organisations and urges employers to offer flexible working hours.
Spending on agency staff by the NHS was more than £3bn in the last financial year. Through this investigation HSJ aimed to discover how the service can reduce this dependency.
The investigation, led by Nuffield Trust senior policy analyst and former HSJ journalist Sally Gainsbury, drew on feedback from senior NHS leaders. It found national level staffing shortages was the biggest driver of agency use, while other factors included unpredictable levels of demand and the focus given to safe staffing levels.
The report also highlights specific innovations from Derby Royal Foundation Trust and Lancashire Teaching Hospitals.
Clare Panniker, chief executive of Basildon and Thurrock University Hospitals, writes in the foreword to the report: "Of course there is urgent need to address the current [staffing] crisis. But we must not lose sight of what the NHS workforce should look like in the post-Five Year Forward View world where services need to be more accessible – outside of an acute setting – offering higher quality 24/7 services where staff may well be required to have a more flexible approach."
HSJ investigation calls for improved pay to cut agency spending
1

Currently reading

HSJ investigation calls for improved pay to cut agency spending

2

3

4