In her foreword to HSJ's workforce investigation, Clare Panniker describes the pressures that forced her trust to spend £18m on agency staff last year, and the system-wide solutions
How to tackle the workforce crisis is the million dollar question facing all NHS providers.
The challenges are the same as they have always been: ensuring patient safety and increasing productivity whilst reducing reliance on expensive temporary staff – but also managing our substantive staff more effectively.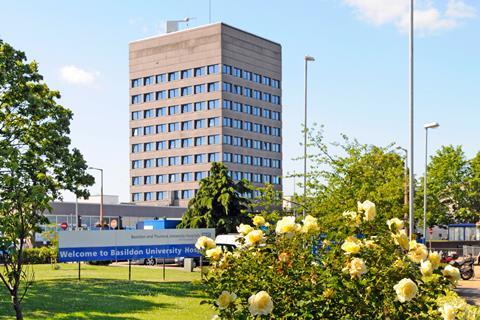 Staff shortages are more severe than ever. Our trust, Basildon and Thurrock University Hospitals, spent nearly £18m on agency staff in 2014-15 – an increase of nearly £4m on the previous year. In recent times we have spent almost £1m a month on locum doctors and £300,000 a month on agency nurses.
We are losing on average 15 permanent qualified nurses every month but are only able to find 11 replacements. September was a good month for recruitment – we managed to bring in 25 substantive nurses. But we lost 26.
Known problem
We have a known and understood problem – with fewer nurses coming out of universities, compounded by the increasingly difficult challenge of recruiting from overseas. And this is against a backdrop of greater expectations around safer staffing and a 24/7 service.
When I started at Basildon and Thurrock in September 2012, our priority had to be safety.
We recognised even before safe staffing guidance was introduced that our levels were inadequate for the dependency and acuity of our patients. Close monitoring from the regulators and being put into special measures meant we had to get this right.
In 2013-14 we recruited more than 200 nurses and healthcare assistants from our local area but also from Spain and the Philippines and while this helped in our turnaround to becoming rated "good", it hasn't been without its challenges. The registration for non-EU nurses is long and frustrating. And attrition rates for European nurses are high.
First year matters
Of the 48 Spanish nurses we employed in 2014, nearly half have left, meanwhile all 60 Filipino nurses we employed the same year are still working with us.
The first year of a nurse's employment is crucial
We also know that the first year of a nurse's employment is crucial. The average length of service for a nurse at our trust is eight years, but 15 per cent of the 450 we employed in the last two years dropped out in the first 12 months.
Nurses are leaving because they want to progress their careers elsewhere, given the limited opportunities to move from band 5 to 6. Often in the case of trusts like ours, they want to move somewhere with London weighting.
Our focus has to include making NHS employment as attractive as possible and working harder to retain the staff we have with access to training and education and developing leadership qualities.
We are looking at ways to develop, train and grow nurses, through apprenticeship schemes. This will help with more healthcare assistants on the ground. But it's going to take time to address the lack of qualified nurses.
We aren't waiting around until exit interviews to get valuable feedback. We are meeting with nurses and doctors a few weeks into post to iron out any difficulties or problems they might be experiencing.
In the case of doctors we have been successful in recruiting specialty doctors from Dubai with 11 set to start in the coming weeks.
Odds against
Alongside all of this work we need to look within, ensuring we use bank efficiently and planning rotas well in advance, especially when holiday seasons are on the horizon.
For the moment it feels like we're caught in the middle of a perfect storm, with the odds stacked against acute hospitals like ours.
We have been on black alert a number of times already this year – when demand outweighs the number of beds in the system.
When this happens, we have to open up escalation areas – and bring in agency doctors and nurses to run them safely.
Of course there is an urgent need to address the current crisis. But we must not lose sight of what the NHS workforce should look like in the post Five Year Forward View world where services need to be more accessible – outside of an acute setting – offering higher quality 24/7 and where NHS staff may well be required to have a much more flexible approach. l
Clare Panniker is chief executive of Basildon and Thurrock University Hospitals Foundation Trust
HSJ investigation calls for improved pay to cut agency spending
1

2

3

Currently reading

NHS employment must be made as attractive as possible

4