As 2019 winds down, HSJ is taking a moment to revisit its most read workforce stories of the year.
Government announces plan to tackle NHS pension crisis
In June, the government announced it was consulting on a so-called 50:50 option to end the NHS pensions crisis. The Department of Health and Social Care said it hoped the fix would give clinicians more flexibility over their pension and allow them to "freely take on additional shifts to reduce waiting lists, fill rota gaps or take on further supervisory responsibilities". However, this initial consultation was later dropped and replaced with one considering more options. In December, a stopgap solution was announced to ease taxes for the current financial year, with the hopes it would encourage more clinicians to take up shifts during the winter.
'Life is just too short,' resigning trust CEO tells staff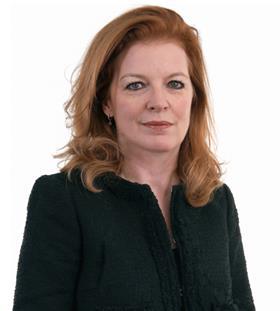 When South Tees Hospitals Foundation Trust's chief executive Siobhan McArdle announced her resignation, she did so in an email to trust staff, saying the personal cost of being an NHS CEO is too high and "life is just too short". She also said the "very challenging financial and regulatory environment" influenced her decision to leave. She had been at the trust since 2015.
What if the doctors never come back?
HSJ editor Alastair McLellan explained in November that, when the changes to the pension tax regime were made in 2016, nobody could have predicted the impact it would have on the NHS. But the solution is more complicated than just scrapping the taper. Having scaled back their hours to avoid high tax bills, some doctors are now embracing their new-found work-life balance and are questioning whether they want to return to their old way of working.
NHS threatened with Spanish nurse exodus
HSJ revealed in February that the NHS was at risk of losing much of its Spanish nursing workforce post-Brexit, as these staff may no longer have their NHS experience recognised in their home country. HSJ learned that Spanish staff feared too long a stay in the UK would now jeopardise their chances of getting a job should they ever wish to return to Spain. Spanish nurses and health visitors make up around 17 per cent of the EU nursing workforce in the UK.
Revealed: 275 jobs to go as NHS England and Improvement cut costs
In September, HSJ learned 654 posts were to go at NHSE/I under cost reduction plans, although vacancies meant just 275 people would be made redundant. The move was prompted by the requirement for the two organisations to cut £95.6m from their costs.
Revealed: Crisis at top CCG amid claims of bullying and 'toxic' culture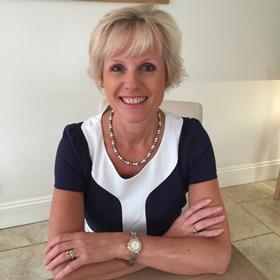 HSJ revealed in February that Sheffield Clinical Commissioning Group — one of the largest CCGs in the country — was facing serious questions over its culture, with former and current employees describing it as "toxic". It was also revealed that the CCG's medical director Zak McMurray was placed on "special leave" after he raised a whistleblowing concern against accountable officer Maddy Ruff.
Chief of 'toxic culture' CCG resigns
Following on from the above story, in May, it was announced Ms Ruff was leaving Sheffield CCG to join Humber, Coast and Vale Health and Care Partnership. She had been off sick from her accountable officer role since mid-March.
'Bullying culture' trust chief exec quits
Chief executive of Norfolk and Norwich University Hospitals FT Mark Davies announced he was standing down in January, having led the trust since 2015. The trust had been placed in special measures in 2018, with the Care Quality Commission noting "deterioration in how the trust was being run" and a "bullying culture".
£920k payout in warring surgeons case
An employment tribunal judgment, published in June, revealed a surgeon was paid £920,000 following a row with a colleague over private work. Mr Mamdouh Shoukrey had fallen out with an unnamed consultant, who was also his line manager at Dorset County Hospital FT, to the point where they were no longer able to work together. After BMI Healthcare stopped giving him private work, he made a claim against the company.
Second NHS manager re-employed shortly after redundancy
Just a week after revealing an NHS manager had not been asked to repay his £210,000 redundancy package from a CCG, even though he was employed by another CCG less than a year later, HSJ learned another manager had been reemployed by the NHS without being asked to repay his six-figure redundacy package. In November, HSJ reported Rakesh Marwaha was hired by NHSE as a strategic commercial adviser just two months after standing down as accountable officer of Erewash CCG.