The importance of NHS staff was underlined during the pandemic, but many were strained like never before – here is a rundown of HSJ's most read workforce stories for this year
Why we created a 'financial hardship fund' as part of our covid response
Besides delivering the physiological needs of the workforce, which for NHS colleagues translates as rest, rehydration and refueling, Richard Mitchell recognised safety needs and that the economic impact of covid is likely to affect disproportionally on their lowest paid colleagues and their families. Hence, the financial hardship fund. The chief executive at Sherwood Forest Hospitals Foundation Trust and the executive lead at Mid Nottinghamshire Integrated Care Partnership further writes that we each have a bucket and the bucket and the size is determined by a range of factors, including our genetics, personality and experiences. He concludes by saying that we need to continue to find ways to support colleagues to be able to empty their metaphorical buckets.
Trust stripped of 'outstanding' rating amid culture concerns
The Care Quality Commissioner stripped West Suffolk FT, which was battling allegations it led a "witch-hunt" to try and identify a whistleblower, of its "outstanding" rating. The trust, now rated "requires improvement," is facing fundamental questions about its leaders' conduct and its overall performance. CQC chief inspector of hospitals Ted Baker said the trust's "style of executive leadership did not represent or demonstrate an open culture". The regulator also raised concerns about how not all staff felt "respected, supported or valued, or felt that they could raise concerns without fear". Ministers had ordered NHS England and Improvement to launch a "rapid and independent" review into the trust.
PM's local hospital chief exec resigns in wake of covid controversy
Hillingdon Hospitals FT chief executive Sarah Tedford resigned, citing "family reasons". It came after controversy surrounding a temporary closure of the hospital's emergency unit due to coronavirus staffing problems. At least 70 members of staff had to self-isolate, some of who tested positive for covid-19. It was earlier reported by the Guardian that Ms Tedford had sent a message to staff which appeared to blame some of them for the outbreak as they did not wear appropriate mask or adhered to social distancing.
Selbie: 'I am sorry beyond words'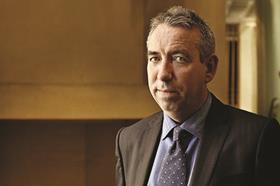 Duncan Selbie
Public Health England chief executive Duncan Selbie apologised to its staff who were told via the media their organisation would be scrapped. A day earlier The Sunday Telegraph had reported that PHE would be scrapped and replaced by a new health protection body. Mr Selbie wrote in his message to staff: "I am sorry beyond words at the way that decisions about our future have been briefed to the media before I have had the chance to explain them."He said that criticism of the body was not what health and social care secretary Matt Hancock "believes or says in public or private,"adding this change did not reflect "pandemic failure".
Exclusive: Nearly 200 NHS staff at support organisation face redundancy risk
NEL Commissioning Support Unit was set to put nearly 200 staff at risk of redundancy as part of a major restructure and faces allegations about its use of expensive interim management and consultancy. It said the move was vital to allow the organisation to adapt to the new NHS commissioning landscape. However, unions and staff members urged the CSU to reconsider compulsory cuts and explore voluntary redundancies first. Unison said the timing was "particularly insensitive" in view of the coronavirus pandemic and the resultant recession.
Damning CQC report finds 'bullying and predatory behaviour' concerns at trust
East of England Ambulance Service Trust faced a damning report, criticising poor leadership for fostering bullying and not acting decisively on allegations of predatory sexual behaviour towards patients. The CQC said the trust failed to protect patients and staff from sexual abuse, inappropriate behaviour and harassment. It failed to support the mental health and wellbeing of staff, with high levels of bullying and harassment. Staff who raised concerns were not treated with respect and some senior leaders adopted a "combative and defensive approach" which stopped staff speaking out. The trust said it had updated safeguarding policies, increased support for staff raising concerns and introduced more robust complaints procedure.
Exclusive: 22 junior doctors under investigation after covid outbreak
The Royal Surrey FT in Guildford investigated after two junior doctors developed covid following an offsite event attended by 22 juniors where social distancing rules were allegedly ignored in the first week of October. The cases had been declared an outbreak by PHE and police have also investigated the incident. Deputy medical director Dr Mark Evans said: "Protecting our patients is our priority and we are committed to ensuring that all of our staff follow government guidance. This incident took place outside of work and has been reported appropriately, and there was no disruption to our services for patients."
Teaching hospital's new boss leaves 'after 57 days'
A new site chief for King's College Hospital left the organisation shortly after joining, amid significant turnover in the foundation trust's executive leadership team. John Palmer took up the position at the major London hospital in May, but his role is now listed as vacant on the trust's website. A well-placed source said he had been in the job for 57 days. Julie Lowe, a former hospital chief whose substantive role is as programme director for the South East London sustainability and transformation partnership, has taken over as King's College Hospital site chief in the interim. KCHFT has seen a raft of appointments over the past 18 months, with nine executive directors having been hired since last April.
Trust blames behaviour 'from top of the NHS' for bullying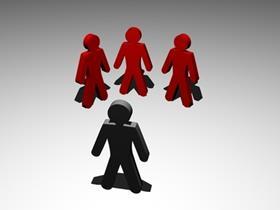 An official strategy document produced by East and North Hertfordshire Trust said leadership behaviour from the "very top of the NHS" led to an increase in bullying. The trust published its people and organisation strategy in its January board papers, which was signed off by the finance and performance committee. The paper noted the difficulties of being a healthcare professional, saying "many staff leave before they need to and many more cite bullying, over work and stress, as reasons for absence and mistakes". In a statement, ENHT chief executive said: "Our national leaders have given us a challenge to make the NHS the best place to work, and to improve leadership cultures. This strategy is our response, recognising that if we are to continue to improve, people must be our top priority – recruiting, retaining and developing a high-quality workforce."
Shouting, screaming and microaggressions uncovered at NHS organisation
A review of Surrey Heartlands CCG discovered "microaggressions and insensitivities" towards Black, Asian and minority ethnic staff, and the use of derogatory slurs about other groups. The report also uncovered incidents of shouting, screaming and bullying among other inappropriate behaviour. It also discovered a culture of denial and turning a blind eye to consistent concerns, with staff fearful of speaking up. In a letter to all staff, the CCG's interim accountable officer Claire Fuller, and chair of the governing body, Charlotte Canniff, said: "The report makes difficult reading, but it is important that we both recognise and acknowledge the content and the distress that has been experienced by many of you, for which we unreservedly apologise. On behalf of the whole senior leadership team we would like to make it clear that this behaviour will no longer be tolerated, and we will work with you to develop a more inclusive, less hierarchical and positive culture of transparency that will move our organisation forward and make it an enjoyable place to work."