The 120 top employers in the NHS have been announced.
HSJ and our sister title Nursing Times, in partnership with NHS Employers, have revealed a list of the Best Places to Work in the NHS for 2015.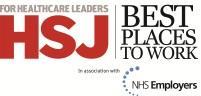 The list is a celebration of NHS organisations that have worked hard to promote great staff engagement and create an environment where people can enjoy their work.
Using data compiled from the recent NHS staff survey, independent research firm Best Companies Group identified 120 top performing NHS organisations. Data was categorised into seven core areas: leadership and planning, corporate culture and communication, role satisfaction, work environment, relationship with supervisor, training, development and resources, employee engagement and satisfaction.
This year, HSJ has chosen a list of top 100 provider organisations and top 20 clinical commissioning groups. The final list includes 40 acute trusts, 31 mental health trusts, 16 specialist trusts, 11 community trusts and 20 clinical commissioning groups.
Although the list is unranked, 10 organisations have been highlighted for their outstanding performance.
Best Places to Work 2015
Click on the organisation name to find out why they are on the list. Organisations are listed alphabetically.
The full list
Acute
Acute Specialist Trusts
Community Trusts
Mental Health Trusts
Clinical Commissioning Groups
HSJ reveals the best places to work in 2015
1

Currently reading

HSJ reveals the best places to work in 2015

2