Innovating with people, process and technology is the way to reduce costs in the NHS
I am a GP from India. I have lived and worked in Delhi setting up low cost primary healthcare systems, and I now work in international health, so I can see this from a number of sides.
In my view, there is a lot for the NHS to learn from systems like Vaatsalya and others in India and elsewhere.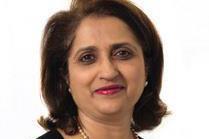 Dr Naik and others in India and in Africa are experimenting with three things that reduce cost. They are innovating with people, process and technology.
The people part that Dr Naik has so nicely demonstrated is how do you attract talent to towns that do not have any homegrown talent?
He has innovated not just with incentivising doctors but also at the front end, training different people in new skill sets that may not require a healthcare professional and can therefore be done by others, pushing costs down.
We are very regulated in the NHS and we tie ourselves in knots when we try to do this and seem to find it very hard to innovate with people. It is not dumbing-down the service but rather training people well to do certain things.
We could do well to learn from those who have the smart processes
Vaatsalya has also been able to make its processes really lean. I have visited Vaatsalya facilities and others like it many times and what strikes me is that they operate almost like a factory. The processes are really smart, not just for operations but also for long term conditions.
When you are seeing 1,500 people with diabetes in a day – as some of them do – you cannot be waiting around for people to be weighed, put their socks back on, then to see the nurse, then the doctor. We have very sticky processes in the NHS and we could do well to learn from those who have the smart processes.
The final piece is the use of clever technology to push healthcare costs down. Systems like Vaatsalya use technology to streamline the front end of care processes by getting people to a portal to do their health checks and providing machine learning for self care. Only then do they go to the hospital.
Getting to this place in mature systems like the NHS means fighting professions and people who are entrenched in the ways they do things. It is a huge culture shift.
I think it is easy to say "it can't be done here" but there are bits we can pick up. We have some of the best minds and some of the most fabulous doctors in the world in the NHS.
Creative people like that should be able to turn some of Vaatsalya's learning about high value healthcare into something for the NHS.
Niti Pall is managing director, Pathfinder Health India and medical director of Bupa International Markets. Her comments are made in a personal capacity.
How India can help the NHS to see further
1

2

3

Currently reading

Niti Pall: Reducing costs by innovating