Developing medical leadership skills is not enough – leadership roles must be made more attractive, as one national survey suggests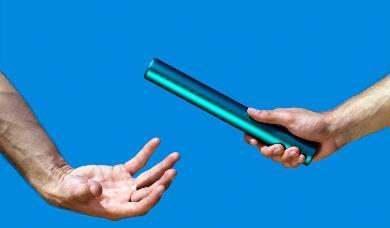 Doctors do not enter the health service to be leaders, they come to be healthcare professionals. It is what they train for. Talk to them about taking on a medical leadership role and, for some, it might be the first time they have considered it.
'Lack of leadership skills is not the most important factor putting people off leadership roles, but the attractiveness of the roles themselves'
If they look around, though, the picture may not be an appealing one: colleagues trying to balance medical and management careers, struggling with workload, carrying concerns that the resource and support they need to have an impact is inadequate.
But medical leadership is an increasingly pertinent challenge in the NHS. With 58 per cent of 111 respondents to a Hay Group national survey of medical leaders – including chief executives, clinical commissioning group chairs, directors, medical and clinical directors and specialty leads – stating they have little or no confidence that they have successors in place, is it time to think about how we manage medical leadership talent?
Skills are not enough
As new medical leadership roles embed in the system, there has been a big focus on leadership development. This has helped individuals thrown into new and challenging roles to pick up the mantle. However, there are fundamental challenges that need to be considered.
In particular, medical leaders:
have to balance two careers as they straddle the clinical-managerial divide;
are often in management posts for a short tenure before returning to full time clinical roles; and
have peer relationships with colleagues that are both critical to their clinical career progression and based on a strong professional sense of autonomy.
It is in this context that respondents did not cite a lack of leadership skills as the most important factor putting people off leadership roles, but instead the attractiveness of the roles themselves. In other words, simply developing medical leaders' skills is not enough.
So, what else do we need to do to ensure we have the medical leadership talent now and for the future?
Balancing act
The medical leaders we surveyed felt the biggest concern was time. They struggle to balance their clinical commitments and the requirements of leadership.
'Medical leaders may lead from the front in many areas of the NHS but they want to do it as part of a team'
This suggests that step one in creating medical leadership talent is to consider and create roles that take into account the realities of medical life.
Second, they looked beyond leadership development and asked for support in managing their leadership careers in the same way as they plan their medical careers, and they start early.
Some organisations are starting to do this through new consultants' programmes and by involving more junior doctors in change projects, or through the creation of roles specifically to involve more junior colleagues.
However, medical leaders are asking for more career focused conversations and individual support.
Lack of support
Third, they focused on the importance of supportive relationships and constructive working across professional divides. One of the most unattractive factors about medical leadership among those surveyed was a lack of support from managers, support services and colleagues.
'There is a real challenge in publicising and promoting the impact medical leadership is having'
Medical leaders may find themselves leading from the front in many areas of the NHS in 2014, but the message is clear: they want to do it as part of a team.
Finally, they emphasised that medical leadership work is not valued as highly as clinical work by the medical community. They want to see the value and impact of medical leadership actively promoted.
They do not want to be seen as "going over to the dark side" or feel that they cannot have the impact that the roles promise. This suggests there is a real challenge for the sector in publicising and promoting the impact medical leadership is having.
What is encouraging is that many of these issues can be tackled at both a local and organisational level, and many organisations are already starting to address them.
We suggest setting out some clear frameworks for the roles that do two things:
create doable roles that take account of the realities of medical life; and
define clear career paths that help potential medical leaders understand how they plan their careers, supports existing medical leaders to spot talent and have focused career conversations, as well as helping organisations to think systematically about their gaps.
'All doctors already play a critical leadership role in their organisation'
At the same time, there are real challenges in accessing and coordinating talent management in the medical context, in particular in CCGs.
Without a formal management structure to draw on spotting talent, nor a clear performance management process that allows you to collect data across the network, how do you understand who may have the skills you need, who may be interested, and how do you get them involved early to develop those skills?
Effective conversations
Medical leaders are talking to colleagues every day through networks, their working routine and more formal reporting structures. Having the right conversations that identify and support talented colleagues, and helping them to bring this data back together collectively, will help organisations and individuals make the best use of that time.
In practice this might mean:
considering how you incorporate leadership development issues into revalidation conversations;
developing existing medical leaders to have coaching and career development;
using existing networks to talk about opportunities for leadership and access points.
Fostering leadership skills
At Ashford and St Peter's Hospitals Foundation Trust, new consultants undergo an induction programme designed to equip them to take a leadership role in the organisation.
This supports them to:
acquire skills and understanding in areas such as finance, commissioning and service improvement;
develop their understanding of their leadership impact and build important leadership behaviours in influencing, conflict and change management; and
build their networks with medical and non-medical colleagues.
Providing opportunities
All doctors already play a critical leadership role in their organisation, and recognising and validating that role may make the transition to formal medical leadership roles less steep. If the NHS is to develop the medical leadership talent it needs for the future, we suggest it needs to start developing critical skills early.
In practice this might look like:
recruiting for behaviours as well as clinical skills;
induction programmes that help new consultants and GPs to understand the bigger picture, their informal leadership role and opportunities to take on more formal roles;
assigning mentors and supporting networks that bring together and support those who are interested; and
focusing on providing experiences and opportunities early that bring together doctors, managers and other clinical groups to build experience, understanding and productive relationships.
The system can stop playing catch-up in developing medical leaders to meet current challenges and start to embed change through its day to day ways of working. It is this approach that will truly embed a culture of clinical leadership for the future.
Kate Wilson is a medical leadership consultant at Hay Group