Kernow CCG will be forced to revisit contract for interim turnaround director
The group had been approved to spend £396,000 recruiting a new interim turnaround director during the current financial year
NHS England has now said the appointment "will not continue at that rate", as this would not comply with new spending controls
WORKFORCE: A clinical commissioning group will be forced to revisit the near £400,000 "financial package" for its interim turnaround director, after NHS England decided it should be subject to new financial controls.
HSJ reported last week how Kernow CCG had been allowed to spend £396,000 on a new interim turnaround director in the current financial year. The CCG said it was required to make the appointment by NHS England and the national body had been aware of the costs.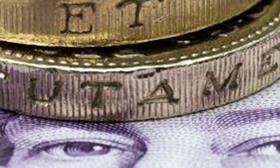 The article prompted criticism of the process, partly because it jarred with a new financial cap on interim appointments introduced by NHS England last month.
Since publication of the article, NHS England has sent a statement to HSJ saying the £396,000 appointment "will not continue at that rate" as it would not be compliant with the new controls on interim spending.
NHS England said although it had formally approved the appointment, it did not approve the "financial package" because this was outside its remit at the time.
It said the new controls, introduced on 21 July, made the financial element of the appointment part of its remit, so it had subsequently examined the Kernow case. This was despite the deal being agreed before the new controls.
The CCG will now have to ensure the contract complies with the cap, or apply to NHS England for permission to breach it.
When asked about the value of the contract last month, an NHS England spokesman said: "In relation to the appointment of the turnaround director at Kernow CCG, the spend against this appointment falls to the CCG, but you are correct that NHS England approves that, which we did in this instance."
Asked whether the value of the contract was justified, the spokesman said: "We are encouraged to see the early progress being made."
HSJ obtained details of the deal via a freedom of information request about CCG spending on management consultancy contracts. The Kernow deal relates to an interim director so appears to have been included in the data in error, though it is not clear whether the appointment went through the assessment process for consultancy contracts, which are subject to separate NHS England controls.
As reported last week, the post has been filled by Keith Pringle, who has previously worked with CCGs in Hampshire and at Gloucestershire Hospitals Foundation Trust.
The £396,000 figure included agency fees and contractual payments.
A spokeswoman for Kernow CCG said: "We will discuss this with NHS England and cannot comment further at this time."
Source
Information provided to HSJ