Executive directors at Somerset CCG highlight problems balancing STP work with CCG roles
CCG's poor relationship with providers is barrier to STP progress, report says
CCG 'highly effective at being ineffective', says one member
Senior members of an inadequate clinical commissioning group have said directors' ability to carry out their jobs is hampered because of extra work related to their sustainability and transformation partnership.
Documents obtained by HSJ reveal that executive directors at Somerset CCG said it was challenging to balance the requirements of the STP with their CCG jobs, while clinical leaders complained of feeling "overwhelmed" by paperwork and bureaucracy.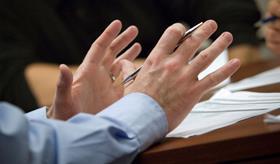 The findings were set out in a review of the CCG by external consultants Attain in May.
The report said it was "evident" some executives felt they were delivering "two distinct roles", one for the CCG and another for the STP.
The issue was raised by every executive director Attain interviewed.
Last week the Care Quality Commission reported a similar problem at Royal Cornwall Hospitals Trust, where senior leaders "expressed anxiety" that the demands of their STP were affecting the leadership of the trust.
Clinical leaders at Somerset CCG said they were unsure of their role, responsibilities and accountabilities – partly due to the transfer of a "significant proportion" of authority to the STP.
The report said the issue reflected the fact that Somerset CCG is in a transition phase from being "organisation focused" to "system focused".
The report also found the CCG's relationship with its providers was poor and a barrier to the progress of the STP. This was because of a lack of capacity and capability in engagement and dialogue, it said.
An Ipsos Mori survey showed providers' perception of the CCG and its ability to commission effectively was lower than previous years.
However, communication with GPs was generally good, Attain's report said.
Away from the STP, the review found the CCG held too many meetings causing unnecessary bureaucracy.
One example included members of the CCG's clinical operations group having to work through 322 pages of papers spanning 17 enclosures ahead of a meeting.
One CCG member told Attain: "We are highly effective at being ineffective." Another said: "There are lots of meetings but nothing happens as a result."
Members of the clinical operations group also said meetings were too long and "afternoon items frequently receive less attention due to persistent overrunning and attendee fatigue, impacting their ability to effectively contribute and debate".
Another "serious issue" was a culture of not letting work go, not shutting down projects and not stopping work that is not delivering or focused on system wide priorities.
CCG members also felt the accountancy background of three of the executive directors was partially responsible for a "narrow focus" on financial challenges at the expense of quality, performance and achievement of non-financial goals.
Somerset CCG, which has a budget of £724m and covers a population of 540,000, was rated inadequate by NHS England in July with accountable officer David Slack departing the following month.
The CCG forecasts an underlying deficit of £7.1m this year.
CCG chair Ed Ford described the review and being rated inadequate as a "salutary lesson".
"We are working to improve performance and will begin a process of much wider engagement with GP member practices, patients and the public," he said.
The CCG appointed Nick Robinson as its new accountable officer.
HSJ requested Attain's report under the Freedom of Information Act but the CCG only released the executive summary. It claimed releasing the full report would breach data protection rules. The full report was released after HSJ requested an internal review of the decision.
Source
Attain report; CCG statement