Reforming care for people with learning disabilities is "unfinished business", says Stevens
NHS at a "cultural turning point" in the way it deals with families when "things go wrong"
NHS England chief defends commissioning function over Southern Health
The NHS is at a "cultural turning point" at which it must change the way it responds to families when "things go wrong", Simon Stevens has said.
The NHS England chief executive made the comment in response to questions about the controversy over patient deaths at Southern Health Foundation Trust.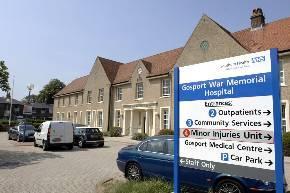 Mr Stevens told HSJ that "in general there is an issue about the way families voices are heard in the NHS when things go wrong."
He would not comment directly about Southern Health, or about the independent review of the trust that NHS England commissioned after 18-year-old Connor Sparrowhawk died in Southern Health's care.
Details from a draft version of the report were leaked last week. The final document is expected to be published before Christmas, and possibly as soon as this week.
However, Mr Stevens identified three broad lessons for the NHS in relation to the controversy.
"In general there is an issue about the way families' voices are heard in the NHS when things go wrong," he said. "We've seen this in a number of instances. The ombudsman has pointed this out. We're in one of these cultural turning point moments where we have to really change the way we act and think and behave."
Although there were "lots of countervailing pressures" that would make confronting the issue hard, "I don't think we've got any choice", Mr Stevens said.
The second lesson was that how the NHS provides person-centred support to people with learning disabilities was "significantly unfinished business". Mr Stevens pointed to the Transforming Care programme, which aims to close outmoded inpatient services as an "embodiment" of the work that needed to be completed.
"Thirdly," he said, "and related to that, what this also shows is that this is about where power sits in the health and social care system. Sometimes where we've seen some of the biggest problems it is because service users and their families have not been powerful enough relative to 'the way things are done'."
Although parts of the leaked draft report are contested by Southern Health, HSJ understands there is little dispute about sections criticising a lack of leadership and focus on reporting and investigating unexpected deaths.
Asked whether NHS commissioners were equipped to drive improvements, Mr Stevens said: "What it shows is the necessity of a commissioning system.
"You need that challenge function is because otherwise we do just keep repeating models of care we've had in the past. It demonstrates more than ever the need for that degree of external challenge, supportive challenge, to the status quo."
Exclusive: Stevens casts doubt over NHS devolution outside Manchester
1

2

3

4

Currently reading

NHS has problem hearing families' voices, says Stevens

5