Too often the 'break glass in case of emergency' process is broken itself, says Jane Tyacke. Improving communication can address that.

This is paid-for content from our commercial partners. Find out more.
In principle, patients on an elective care pathway will always be given advice on what to do in the event of an urgent problem occurring. In practice, that advice might involve phoning the GP, or leaving a message for a hospital clinician. The idea is there is a failsafe, a way for the patient to 'break the glass' in the case of an emergency. Too often, however, the speed with which it is possible to respond to that emergency leads to it quickly escalating.
Sponsored by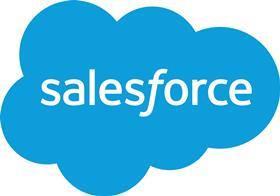 That in turn can lead to patients being directed to A&E, or perhaps being admitted to hospital as an emergency. Clearly not every emergency admission or readmission is avoidable. Equally clearly, many are – and preventing those will lead to better patient experience and less system pressure. With millions of patients now waiting for surgery, preventing these unnecessary admissions and readmissions will also play into the ability to effectively manage the backlog. It is increasingly important to ensure that, when an admission does take place, it is as successful as possible. That notably means reducing risk of subsequent readmission.
Finding better ways to maintain a dialogue with a patient throughout an elective care journey could be an important means of doing this. Making that 'break glass in case of emergency' process smoother – ensuring a patient is able to contact the right clinician at the right time in the event of a query, quickly and efficiently – would be part of this. Hospitals might consider offering patients different routes to help, with alternative means of getting back in touch in the event of a problem. This could include a greater focus on digital communication and text messaging.
It would all play into a shift to an increasingly two-way conversation between health services and those who use them. Patients would be more able to share pertinent information at a pertinent time, making earlier and more appropriate intervention possible.
Digital systems, notably customer relationship management (CRM) software, can help support such a change. In industry, CRM systems help companies keep track of current and historical connections to their clients, and to communicate relevant information at relevant times. At Salesforce, we strongly believe a similar approach can be used in healthcare. Our aim is to work with health and care systems to support new ways of communicating and engaging patients.
We know that this can feel like one more item on a long to do list of digital transformations. Many trusts are still operating without fully established electronic patient records. Importantly, though, introducing CRM software does not mean ripping out any existing system. Instead it sits seamlessly on top of other systems, pulling information in where necessary and sharing it where helpful.
That means we believe organisations can quickly implement solutions that will underpin a fundamental change in patient communication. It would mean there was always that clear 'break glass in case of emergency', with all the attendant benefits of that for patients and for the system.
Find out more on salesforce.com/uk/publicsector
Jane Tyacke is director of strategy and business development – healthcare, Salesforce

Jane Tyacke is director of strategy and business development – healthcare, Salesforce
Communication systems must be updated if patient initiated follow up is to work effectively
1

2

Currently reading

To get elective care right, we need better ways for patients to share when they're worried there's a problem

3