Two trusts explain how HCL Workforce Solutions' software made their systems for hiring temporary staff more efficient - and safer for patients. By Jennifer Trueland. In association with HCL Workforce Solutions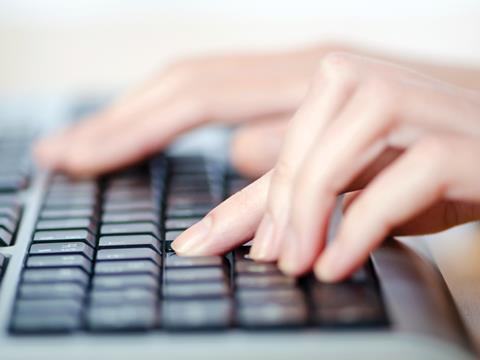 HCL Clarity, a web based software system, allows South Tees Hospitals FT to request, book and approve locums in a streamlined way
Case study 1: South Tees Hospitals FT
When South Tees Hospitals Foundation Trust started to review its temporary medical workforce, the primary focus was seeing how it could save money.
'No system is absolutely foolproof, whether you're talking about substantive employees or temporary staff, but I feel that these processes give us robust reassurance that we are doing what we can'
Early on in the process, however, other issues arose, which made it clear that the trust could do better in terms of quality assurance, as well as getting better value.
"A lot of it was to do with financial pressures," explains Catherine Sowerby, deputy director to the medical director in the quality assurance directorate of the trust. "But when we started looking into it properly, we identified some other key issues."
The trust was using "numerous agencies", she says, and there were inconsistencies across some of its processes. "It was very admin weighty - the whole management and administration of the process was significant. Plus, there was a disparity in the rates we were paying agencies."
Following a rigorous review process, the trust appointed HCL as master vendor (preferred supplier) in January 2014. There were a number of benefits to this, says Ms Sowerby. "For one thing, there was a standardisation of rates. If we're looking for a specialist registrar we know the rate, and there'll be no last minute haggling."
The trust has implemented HCL Clarity, a software system which allows them to request, book and approve locums in a streamlined way. "It's very simple to use, it's web-based, and allows consultants to approve time-sheets from their phones," she says.
"It's cutting vast amounts of admin time - we've calculated that it's saving more than 60,000 minutes a year."
Governance requirements
As well as saving time and money, however, the trust wanted to be sure that the agencies it uses meet all the governance requirements of NHS Employers and others.
"The benefits of using HCL as master vendor is that they have auditable assurance that their locums have the right qualifications, have the right to work and so on. There are patient safety considerations - for example, HCL provides photographic ID so that we know the person coming on site is who they say they are.
"No system is absolutely foolproof, whether you're talking about substantive employees or temporary staff, but I feel that these processes give us robust reassurance that we are doing what we can."
The vast majority of spend on medical locums is on trainee doctors, she says - around two thirds to one third spent on consultants. In terms of volume, that difference is even more striking, with consultant time accounting for very little in the overall picture.
"For consultants, it tends to be covering for recruitment gaps, or for long term sickness issues that can't be filled internally," she says.
"But with trainees, it can be that there are gaps on rotas, sometimes because deaneries don't fill vacancies. There is also an increasing amount of maternity cover needed because of changes in the balance of trainees, with more women graduates coming through. That's a new phenomenon and we're having to find solutions."
'We're putting together a standardised induction so that locums can hit the ground running'
She would love to see a time when temporary workers weren't needed, she says, but acknowledges it is not readily achievable. "You'd need to have an over-supply of doctors, and that's not going to happen," she says, adding that in any case you wouldn't want to train more doctors than required because the training process is so expensive.
"I think that the shortage in trainees is a nationwide problem, but we do find it hard to attract people to the North East," she says.
The trust is hoping to garner other benefits from using HCL Clarity, she adds, including improving its recruitment to substantive posts.
"We've got far more management information now, and it will help us identify 'hot spots' where we might want to look at more substantive posts."
Fewer rota gaps have an obvious impact on patient care, in that the ratio of doctors to patients will be higher. But the trust is also working on ways to ensure that those locums who are working in its hospitals have the support to enable them to make a good contribution from the beginning.
"We're putting together a standardised induction so that they can hit the ground running," she says. "We see it as a partnership, and we're all working together to get the best people in place to care for patients."
Case study 2: Worcestershire Acute Hospitals Trust
Getting the best doctors to fill vacant shifts is a priority for Worcestershire Acute Hospitals Trust - and so is getting good value for money.
That's why the trust embarked on a review of its medical locum supply chain, improving quality and consistency and creating significant savings.
The trust provides hospital-based services from three main sites in Worcester, Kidderminster and Redditch, and, according to director of HR and organisational development Bev Edgar, recognised the need to make improvements.
"The challenge was that there was cottage industry-style working at each hospital, with different ways of securing locums and agency doctors," says Ms Edgar. "We didn't know the extent of the work being done, we didn't understand how we could get agreed rates. There was a significant spend - but we only knew that retrospectively."
'We've set up quite a competitive market. It enables us to put the shifts out there early, so that the agencies are competing with each other to fill them'
The trust's review found there were several areas for improvement. For example, the process of resourcing medical locums was inconsistent across sites and the trust wasn't making the most of its purchasing power to get the best deals. In addition, a lack of transparency made it difficult to measure compliance and adherence to the trust-wide framework standards for temporary staff.
Deploying technology was a major part of the solution. The trust implemented HCL Clarity, an IT led workforce management solution which provides transparency across the temporary workforce, and which supports planning and management of their workforce from procurement through to pay.
Two full-time HCL staff were based at the trust for four months to help implement the solution - a process that involved staff education, training and communications.
There is also ongoing support from an HCL Clarity strategy account manager.
The technology has a number of benefits. For example, with a clearer picture of its locum needs, the trust has been able to negotiate with suppliers so that shifts can be filled at more competitive rates.
It also leads to better workforce planning, as shifts can be filled further in advance - particularly important when it comes to hard to fill roles.
In-house bank
As part of the reform process, the trust has also built up its in-house "bank" of doctors, so that it is making better use of substantive employees, and people who are accustomed to working at the trust. As well as saving on agency fees, it means the workers are already familiar with trust processes and policies.
The new system also means that, rather than struggling to fill shifts, greater forward planning means the trust is often in a position where it is deciding between a number of candidates. This has a potential impact on quality of care because it means that managers are selecting from several CVs for the best placed doctor for a particular role.
"We've set up quite a competitive market," says Ms Edgar. "It enables us to put the shifts out there early, so that the agencies are competing with each other to fill them."
The trust has cut costs, having negotiated a 12 per cent reduction in agency rates for locum doctors, and has realised at least £300,000 in savings from building up its bank.
'The most important thing is to get the best doctor to fill the shift, but the system also gives us the opportunity to look at getting better value for money'
Although the system is more efficient, the trust is actually using more agency doctors, rather than fewer, because of an increase in vacancies. This is a nationwide problem, says Ms Edgar, because "you can't get a middle-grade doctor in some specialties for love nor money; there's a national shortage", which means that there is a constant need for the flexibility of a locum workforce.
The trust has also rationalised the numbers of agencies it deals with, predominantly by identifying and reducing the use of those which are not part of national framework agreements.
By ensuring the agencies they use are meeting national framework standards, the trust has greater peace of mind about the people working with its patients.
"The agency is responsible for ensuring that people are fully compliant," she says.
Working with suppliers has been important, she says, so that they understand this is the system that the trust is now working with, and the IT platform has been vital in creating the necessary transparency.
Patient safety and quality is paramount, she adds. "The most important thing is to get the best doctor to fill the shift, but the system also gives us the opportunity to look at getting better value for money. That's good news for all of us."
Patient safety supplement: The locum motive and body of evidence
1

2

3

Currently reading

Patient safety case studies: Turning confusion to clarity

4