In this HSJ supplement, we look at the role of non-executives and why the NHS should enhance the role of the independent sector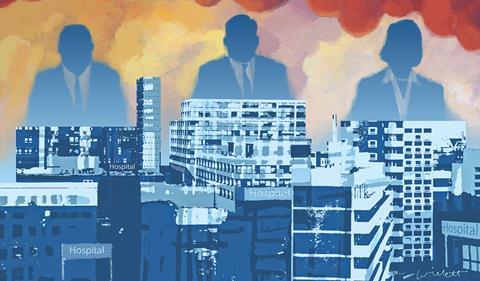 Future leadership
Sir Robert Francis believes that non-executive directors and lay members are "essential" because they can hold NHS executives to account.
In the first chapter, Claire Read explores their role and why they need more training to make the best impact on the NHS. Chris Dye, director of the Chair, Non-Executive and Lay Member Faculty at the HFMA, discusses the faculty and how it can help non-executives share experiences to make the best possible contributions.
We also highlight two case studies - University Hospitals of Leicester Trust and Sunderland Clinical Commissioning Group - where non-executives are getting better support.
The second chapter looks at the potential for enhancing the role of the independent sector to help the NHS deal with challenges such as lengthy waiting times and delayed discharge. In her column, Jan Thomas, NHS commercial director of BMI Healthcare, discusses the legacy of the independent sector's relationship with the NHS and its capability to contribute more.
Supplement: Make the most of non-executives and the independent sector
1

Currently reading

Supplement: Make the most of non-executives and the independent sector

2

3

4