Other countries are ahead in prescribing new drugs for inflammatory bowel disease. Jennifer Trueland reports on how some parts of the NHS are catching up and improving care with the use of specialist nurses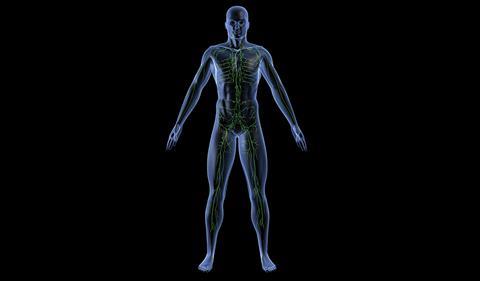 Understanding the costs and savings generated by liaison psychiatry
The world is changing for patients with inflammatory bowel disease (IBD) – and this brings challenges for commissioners.The arrival of powerful new drugs, increasing recognition of the importance of specialist nurses and pioneering new patient pathways are all beginning to have an impact.

But, as the latest result from the UK IBD audit shows, the benefits are not reaching every patient. And far from being welcomed with open arms, life changing new drugs – and recommendations on what a good service should look like – are potentially a headache for commissioners.
Changed scenario
With some of the newest biologic drugs costing more than £10,000 per patient per year, it is reasonable that clinical commissioning groups should be careful about how they are prescribed. But those who have already grasped the nettle are seeing advantages.
According to consultant gastroenterologist Fraser Cummings, the IBD landscape has shifted dramatically. "It's a massively different picture to five or 10 years ago," he says.
"And I think that secondary care and CCGs are realising that unless they work together, it's hard to deliver high quality and effective care."
'It's a massively different picture to five or 10 years ago'
Dr Cummings works in Southampton, where the local healthcare economy has been working collaboratively to improve services. Importantly, it is finding that, by working smarter, it can free up the money to improve access to biologic drugs that are making a difference to patients.
The Southampton model is one that many CCGs will have to consider, following publication of new National Institute for Health and Care Excellence guidance that has approved access to the new drug vedolizumab for patients with moderately to severely active ulcerative colitis (one of the two main types of IBD, along with Crohn's disease). This is the first gut-selective anti-integrin, offering a new option to prescribers.
The provisional NICE decision has been hailed as being of "major significance" by the charity Crohn's and Colitis UK. Director of policy, public affairs and research Helen Terry says that current options for this group are limited.
"This is an extremely positive development," she says. "Previously, people in this situation had little other option except surgery, with all the implications that this can bring."
This is a view that is shared by Julie Duncan, lead clinical nurse specialist in IBD at St Thomas' Hospital in London. She believes the new NICE guidance will make a real difference to patients across England.
'The pathway focuses not just on drugs but the whole system'
In fact, her service in south east London is already following a pathway that makes prescribing the new drugs possible.
She says the pathway focuses not just on drugs but the whole system. "Previously we'd put in [individual funding requests] and they'd always be rejected," she says.
"It was really frustrating for us, and of course, for the patient."
There was concern the new pathway might open the floodgates and vastly increase the use of the new drugs, at high cost to commissioners, but Ms Duncan says this is not the case. "We haven't gone crazy; we haven't gone rogue: patients have increased access to treatments when they need them," she says.
Improving quality of care
The impact of IBD should not be underestimated. Ms Duncan explains: "If you have a bowel problem it's stigmatising; there are embarrassing symptoms. You might have to go to the toilet very often – you might need to rush to the toilet. It can be socially isolating.
"We're aiming for optimal quality of life for our patients, taking people through life events, like relationships, work, marriage and babies.
"What we want to do is ensure that people get the right drug at the right time and are supported with education and management.
'We want to ensure that people get the right drug at the right time'
"Increasing access to biologics for patients with ulcerative colitis reduces the risk of having to have major surgery and all that's associated with it. For some people, surgery will still be inevitable but only after all other possibilities are exhausted.
"But even for these people the drugs allow time to adapt – you're not suddenly having to cope with a colectomy and stoma."
It is not only about drugs, however. A recent IMPACT study, based on experiences from various European support groups, suggests it can take five years to get a diagnosis. "The more serious cases will be picked up quite quickly, because people will be hospitalised," she says.
"It's the 'slow burners' where there tends to be a problem.
"People are treated on the basis of how serious things are and the disease location. But this is a relapsing and remitting condition, and you can't rely on a
relapse fitting nicely with your six-monthly appointment."
Specialist service
This is where ongoing support from IBD specialist nurses comes into its own, she says. Her own service promotes supported self-management so that people can make informed decisions on altering their medicines or changing dosage.
"We have an IBD nurse advice service, where patients can email or phone and they'll get rapid access to advice. The numbers of IBD nurses are increasing, but some would argue that there still aren't enough," she says.
'The numbers of IBD nurses are increasing'
"I think that what we bring is consistency; the patient has direct contact with us, and we work with the rest of the IBD team, which should include surgeons, psychologists, dieticians, and, of course, nurses. We have expertise in IBD – quite often IBD nurses are prescribers, and education is an important function, not just patient education but in talking to other members of the team."
Peter Irving, a consultant gastroenterologist at Guy's and St Thomas' Foundation Trust, was closely involved in developing the south east London IBD pathway and is glad that the position is changing. "The UK is really out of sync with the rest of the world in using biologics such as anti-TNFs and vedolizumab.
"As clinicians, we want to prescribe what's best for our patients but, as clinicians, we're also incredibly busy. That's why it was so serendipitous that our commissioners wanted to take this on and support us to do it."
Dr Irving adds: "I live and breathe IBD and want to do my best by my patients. It's a devastating and potentially humiliating condition; it can lead to disfiguring surgery, causes pain and affects every part of their lives, from work to personal relationships.
"That's why having access to drugs that really improve their quality of life is so important. It's so important to us, and to the patient, and the commissioners really get that. I hope this is something that rolls out across the country."
Peter Irving on evolving treatment
Inflammatory bowel disease (IBD) comprises ulcerative colitis (UC) and Crohn's disease. These are chronic, incurable conditions, which are associated with significant morbidity and adverse effects on quality of life.
IBD normally presents in younger patients, many of whom find it affects their physical and social development, education, career progress and work productivity. IBD treatment has evolved rapidly, with an increased understanding of the benefits of early, aggressive therapy in appropriate patients to alter the disease course.
New, effective therapies have allowed many more patients to achieve benefit in terms of disease activity, avoidance of steroid dependence and its associated side effects (such as osteoporosis and body image issues), the need for surgery, which can be traumatic for patients and may lead to an ileostomy, infertility, long term complications and reduced quality of life.
Whilst the need to step up care through therapeutic options has always been recognised, the benefits of rapid progression from ineffective therapies to alternative drugs to control disease activity, and the use of top-down therapy are now better understood.
Until recently, treatment options available to people with IBD were limited (especially in UC). Biological drugs that have been shown to be effective in IBD are available. Within the UK - unlike most of western Europe and the US – their availability has been limited. Whilst these drugs have been undergoing evaluation by the National Institute for Health and Care Excellence, it has become clear that a reassessment of treatment pathways in IBD is overdue.
It is important to understand how to use newer drugs in the most clinically as well as cost effective way. Inefficient and wasteful use of other therapeutic options must be addressed. Outdated treatment pathways have resulted in delayed diagnosis and inefficient use of primary, secondary and tertiary resources.
The increased role of IBD nurses and pharmacists, an area in which the UK is in the vanguard, has resulted in major improvements in care alongside cost savings perhaps best illustrated by prevention of hospital admissions and outpatient appointments. Commissioners, frontline healthcare practitioners and patients all want the same thing: to use the right drug, in a cost effective manner, in the right patient at the right time.
At times of rapid evolution in treatment options and pathways, this can only be achieved by all parties working together to ensure that the best care is available.
Dr Peter Irving, consultant gastroenterologist, Guy's and St Thomas' Foundation Trust
Commissioning supplement: New bowel disease treatments and social care crises
1

2

Currently reading

Supplement: 'The UK is out of sync' on bowel disease care

3

4