Tribunal found deputy ombudsman Mick Martin was involved in covering up sexual harassment at trust
Dame Julie Mellor received a copy of the tribunal judgment from the victim in July
PHSO refused to answer questions about Mr Martin's involvement or Dame Julie's response
The deputy parliamentary and health service ombudsman has taken a leave of absence pending an independent investigation, HSJ can reveal.
Mick Martin has come under pressure to resign after it emerged he had been implicated in covering up the sexual harassment of a former HR director while he was acting chair at Derbyshire Healthcare Foundation Trust.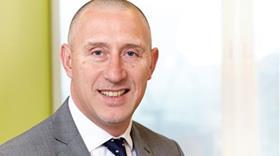 HSJ editor Alastair McLellan said in an editorial on Monday that Mr Martin and ombudsman Dame Julie Mellor should stand down. Mr Martin, whose full title is managing director and deputy ombudsman, joined the PHSO in autumn 2013.
The PHSO had refused to answer questions about Mr Martin's role in the case, exposed by HSJ last week, but it issued a statement on Tuesday morning.
It said: "Mick Martin, deputy ombudsman and managing director, is taking a leave of absence.
"We are conducting an independent investigation into the matters that have been raised and won't be commenting further at this stage."
The statement does not address what action Dame Julie may have taken after she learned in July of Mr Martin's involvement in the poor treatment of former Derbyshire Healthcare HR director Helen Marks.
Ms Marks sent Dame Julie a letter and a copy of the employment tribunal judgement setting out Mr Martin's behaviour.
A reply from Dame Julie, seen by HSJ, said she "noted" the comments but gave no indication of any further action she intended to take.
Mr Martin remained in his post and has made a number of high profile decisions on key investigations by the PHSO.
The employment tribunal was told Mr Martin kept governors at the trust in the dark about what was happening and appointed a former colleague of his to carry out what the tribunal described as a "woefully inadequate" review and who was appointed to Ms Mark's role as an interim while she was on "special leave".
The Department of Health has refused to comment on the case as has Bernard Jenkin, chair of the Commons public administration and constitutional affairs committee, which oversees the PHSO's work.
Ms Marks was awarded £832,711 in compensation by an employment tribunal last month following her victimisation and sexual harassment by the Derbyshire Healthcare's former chair Alan Baines.
She was wrongly suspended by Mr Baines after she refused his advances. Trust chief executive Steve Trenchard, who resigned last month after being suspended on full pay, then "colluded" with Mr Martin and the trust's then lead governor Lew Hall to cover up what happened.
In its judgment, the tribunal said: "Mr Baines' pursuit of Ms Marks was because she was a woman and because he wanted to have a sexual relationship with her. That when he realised that she would not have a sexual relationship with him, he treated her less favourably than he would treat others, in particular men.
"The other men in this case, which include Professor Trenchard, Mr Martin and Mr Hall… then assisted Mr Baines in covering this matter up and preventing any proper investigation into his behaviour. They allowed him to retire with his good name intact because he is a man. They treated Ms Marks in the way that they did because she is a woman."