A new report by the King's Fund proposes ways in which the workforce can become more engaged in ensuring safety. Shreshtha Trivedi explains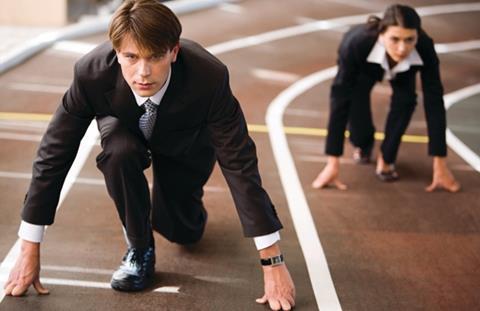 It is now common knowledge that engaged staff provide safer, better quality care.
Several pieces of research have shown that organisations with engaged employees have improved mortality rates, higher patient satisfaction and even stronger financial performance.
'The emphasis here should be on measuring the results and impact'
Despite this, it is often not considered a top priority – that is, not urgent enough for boards, the regulators or the media.
However, after the Mid Staffordshire care scandal when it was revealed that the foundation trust had among the lowest levels of staff engagement, it was recognised that focusing on this area was imperative.
With the latest Francis report on whistleblowing raising concerns about the culture of staff bullying in the NHS, there is a need to support staff so that they can raise safety concerns without fear of blame or reprisal.
Building blocks
The King's Fund has recently released a report on staff engagement under its "leadership in action" series.
The report proposes six building blocks for creating a highly engaged workforce, with examples from healthcare and other industries:
1. Develop a compelling, shared strategic direction
Leaders need to develop a simple yet clearly defined vision on how staff should be involved in providing safer, compassionate care.
Evidence from health and other sectors demonstrate that those leaders who have set out to implement this directive have achieved higher levels of staff engagement.
'The vision should become part of the workplace culture and not another objective or tick box exercise'
The emphasis here should also be on measuring the results and impact of those goals.
For instance, Salford Royal FT announced its intention of becoming the safest hospital in the NHS in 2008, and this remains a part of its vision statement today.
The journey had humble beginnings, with the FT setting an initial target of saving 1,000 lives in three years and reporting the results.
Of course, the vision should become part of the "workplace culture" and not just another objective or tick box exercise.
2. Board collective and distributed leadership
Instead of a top-down, hierarchy driven leadership style, the NHS should focus on a collective, bottom-up approach, where all staff members feel a sense of authority and responsibility over their work and working environment.
This can include:
ensuring quality of care;
identifying opportunities for improvements;
raising concerns about unsafe care, bullying and harassment; and
ensuring financial sustainability.
'Toyota and Alcoa introduced the right for staff to stop the production line if they identified a defect or safety concern'
In manufacturing, Toyota and Alcoa introduced the right for staff to stop the production line if they identified a defect or safety concern.
NHS provider organisations can introduce similar measures to develop leadership skills among staff members of all levels.
HSJ, along with its sister title Nursing Times and NHS Improving Quality, is running the Challenge Top-Down Change campaign to help the NHS achieve this transformational change.
The aim is to invite NHS workers, leaders, patients and other interested parties to identify ideas and solutions to deliver sustainable change and improvements.
3. Adopt supportive and inclusive leadership styles
This is similar to the previous point, with the addition of encouraging and supporting staff in overcoming organisational challenges.
According to the Commission on Dignity in Care for Older People: "If senior managers impose a command and control culture that demoralises staff and robs them of the authority to make decisions, poor care will follow."
'Oxleas FT helped managers unlearn ingrained behaviours and its endeavours paid off'
Most NHS leaders still follow this leadership philosophy – target-driven and hierarchical – and it runs the risk of alienating staff, or worse, making them cynical or non-compassionate.
Organisations have to come on board with an inclusive leadership approach to improve staff satisfaction and engagement.
For example, Oxleas FT helped its managers unlearn ingrained behaviours and develop broader leadership traits. Its endeavours paid off when, in 2013, Oxleas was declared the mental health trust with the highest level of staff satisfaction in the quality of their work and in the patient care being delivered, according to the NHS staff survey.
4. Give staff the tools to lead service transformation
It will not come as a surprise to anyone that the least engaged staff are often hourly workers with little influence or authority over their work.
Successful companies, across various sectors, are now giving their staff tools and resources to bring about change from the front line, rather than calling in external experts.
The aim is to harness the creativity of employees so that they participate in continuous improvements, and not just during troubled times.
'This approach gives "positive permission" to foster innovation and improvement'
Following in the footsteps of international pioneers such as Virginia Mason and the Mayo Clinic, Salford Royal has established a performance improvement directorate to support staff in developing and testing service improvements.
Another great example is Listening into Action – an approach that was started in University Hospitals of Leicester Trust, and which has since been implemented across scores of provider organisations in the country.
This approach focuses on listening to staff, removing barriers for them and giving them 'positive permission' to foster innovation and improvement.
5. Establish a culture based on integrity and trust
One of the most important things NHS leaders can do is focus on creating a value based organisational culture, and to lead by example.
Research shows that staff are more engaged and committed to their companies if they believe their leaders act with integrity and honesty.
They are also more likely to become cynical and detached if they see that there is a gap between what the leaders say and what they do.
'We have to create collective leadership where all staff in the NHS feel a measure of control'
Successful trusts, such as Frimley Park Hospital FT and Guy's and St Thomas' FT, are not only defining their values, but also embedding them within their systems and processes, such as recruitment procedures, appraisals and reward systems.
Michael West, senior fellow at the King's Fund, says: "Intervening to improve staff engagement includes recognising that staff will only make these commitments if they trust their managers, they are well led and they see that their organisations prioritise high quality and compassionate care over all else."
The professor, who led the Department of Health's policy research programme into cultures of quality and safety in the NHS in England, adds: "Ultimately, we have to create collective leadership where all staff in the NHS feel a measure of control and influence, so that they can ensure the values of compassion and quality care are translated into practice throughout our health service – in effect, system-wide staff engagement for patient care."
6. Place staff engagement firmly on the board agenda
Lastly, it is imperative that staff engagement is an integral part of the board agenda, alongside clinical outcomes, financial targets and patient safety, as an engaged staff is key to achieving all these other measures.
For example, Bromley Healthcare discusses staff engagement at each of its board meetings as a standing item alongside quality of care.
Wrightington, Wigan and Leigh FT also have monthly staff engagement meetings with board members and staff, led by the chief executive.
Finally, the NHS staff survey, along with any other source of information and data, should be used to assess engagement levels, accuracy of processes and as a basis for evaluation.