Junior doctors lose legal case to stop new contract
Judge rules health secretary's decision was "within the scope of his lawful powers"
Jeremy Hunt criticised for "loose" language during contract dispute
Jeremy Hunt acted lawfully in his decision to press ahead with the new junior doctors' contract, a high court judge has ruled today.
Mr Justice Green rejected all three grounds put forward by campaign group Justice for Health over the legality of the contract. He denied Justice for Health leave to appeal and awarded costs up to £55,000.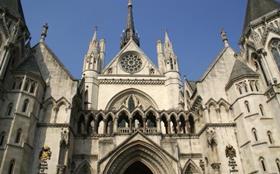 The decision means the government's planned imposition of the contract for some doctors will go ahead next month.
The judge said: "I have concluded that the decision adopted by the [health secretary] fell squarely within the scope of his lawful powers…
"When all the relevant material is read objectively and in its proper context there is no lack of clarity or transparency."
On the evidence underpinning the health secretary's seven day services reforms, the judge said this was only one driver of the contract reform but added: "There is a cogent body of evidence from authoritative sources which supports both the existence of a weekend effect and a causal connection between that adverse effect and a shortage of skilled staff.
"I would observe that when various authors refer to the need for more 'consultants' at weekends most sources accept that in practice what is needed is more 'senior decision makers' or 'skilled staff', which as a concept includes a significant number of experienced 'junior' doctors (in addition to consultants)."
He said the health secretary was "entitled to accept that there is a body of cogent and authoritative evidence indicating that an increase in the availability and deployment of experienced doctors at the weekend will make some, material contribution to the problem of weekend mortality rates."
However, he criticised Mr Hunt for his language during the dispute: "On occasion the minister has used key phrases somewhat loosely and he has been picked up on this by the press, by other MPs and indeed he was warned of the risks of use of the particular word 'impose' by his civil servants… when it was suggested that the phrase 'introduce' might be more neutral and less problematic.
"These examples serve only to highlight the dangers of an over-precious interpretative exercise and why substance must prevail over form."
He said junior doctors had misunderstood the effect of Mr Hunt's statement to Parliament in July when he announced the contract would be imposed without the British Medical Association's agreement, but the government had subsequently made the position clear. "There has been no revisionist tendency to rewrite history," the judge said.
While the judgement makes clear that the health secretary has powers to force NHS trusts and foundation trusts to adopt the contract, Mr Hunt has not yet invoked these, meaning providers are legally free to negotiate their own contracts with doctors.
But Mr Justice Green said: "There is no evidence before the court which suggests that employers wish to see individualised or fragmented contractual terms and conditions applying across the NHS."
The Department of Health said it would be seeking costs from Justice for Health up to £70,000, which it would donate to NHS charities.
A DH spokeswoman said: "We welcome this clear decision by the judge that the secretary of state acted entirely lawfully. We must now move on from this dispute to the crucial job of making sure patients get the same high standards of urgent and emergency care every day of the week, which involves more than the junior doctors' contract.
"We urge the BMA to remove all threat of further industrial action so we can work constructively with junior doctors to address their wider concerns and better recognise their vital importance to the NHS."
Justice for Health was founded in March 2016 by five junior doctors: Marie-Estella McVeigh, Ben White, Francesca Silman, Nadia Masood and Amar Mashru to fight imposition of the junior doctors' contract.