A former chief executive of a private waste company, Colin Drummond has brought his experiences of staff empowerment to Taunton and Somerset Foundation Trust with great success, writes Jennifer Trueland
If his experience on Channel 4's Undercover Boss confirmed anything for Colin Drummond, it is that staff empowerment is key to grow a great business.
'Staff empowerment is key to growing a great business'
Then chief executive of Viridor, one of the UK's leading recycling, renewable energy and waste management companies, Mr Drummond went back to the floor for the television programme which aired in 2010.
Spending time at the sharp end of the business taught him some valuable lessons.
"Some of these guys - you might call them bin men - had really terrific, bright ideas," he says.
"My trust in people and in the value of empowering people was really confirmed."
Listening enables improvement
Between 1992 and 2013 Mr Drummond built Viridor from a £20m to a £2bn business, and in 2012 was awarded an OBE for services to innovation.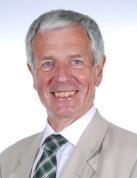 He remains chair of Viridor but has now brought his considerable industry experience and skill to the health service.
In August he became chair of Taunton and Somerset Foundation Trust, which includes the well known Musgrove Park Hospital.
His ideas on staff empowerment are a great fit for the trust which is already on the path to encouraging and enabling the trust's workforce to drive the changes it believes are needed to improve services.
Steps taken so far include a programme called Leadership Matters to develop management skills throughout the organisation, and a "big conversation" initiative to give staff a chance to highlight areas for improvement.
This is an approach that resonates with Mr Drummond's industry experience.
'People working on the front line have great ideas and it's important to listen'
"People working on the front line have great ideas and it's important to listen," he says.
"I still get phone calls, emails and letters from those at the sharp end. We can't pursue them all, but even then it's important to let people know that we've heard their ideas and that we've considered them."
Empowering staff
One bottom-up initiative at Viridor involved workers welcoming people bringing waste to sites for recycling and directing them to the appropriate bins.
Recycling rates shot up from 10 per cent to 50 per cent in two years. This idea was then shared with other sites across the company.
Similarly, it was meeting the people at the foundation trust that convinced him to take up the role of chair.
'I've found warmth and goodwill and drive to do a good job in all the trust's staff'
"I'm local, I've used Musgrove Park, and I suppose I wanted to 'give something back', but really it was the people," he explains.
"A lot of NHS staff get a lot of grief, but any chief executive in the private sector would love to have such a dedicated and motivated staff.
"It's early days but what I've found so far is a warmth and goodwill and drive to do a good job in all the staff."
He believes the success of Viridor was largely down to having the right strategy, as well as empowering staff throughout the organisation.
Both of these are applicable to the Somerset health economy, he says.
Look to the future
The starting point was to have a clear vision and a recognition that what works in a big urban area like London will not necessarily be effective in more rural settings.
Again using the analogy of waste management, he says that while Viridor built and managed Europe's largest waste project in Manchester, rural counties like Somerset and Devon are served by smaller local facilities working in a network. The same principle may well apply to healthcare.
Strategy has to come before structures, he says, and Mr Drummond is keen to work with bodies across the local health and care systems to find the best solutions.
'Strategy has to come before structures'
"The most important thing is that we treat patients well and safely, and that will involve a lot of cooperation between all the legs of the health service, including Musgrove Park, 'cottage hospitals', GPs, mental health and, of course, council care.
"What we have to do is find a way through that makes sense in Somerset."
He believes it is important for leaders to ask questions, to have a long term vision, and to look beyond the immediate future.
"It may take time to get there but having that vision is key," Mr Drummond says.
"It's about doing things from the bottom up as much as possible; it's about empowerment; it's about asking the questions and listening to what people come up with. It's a very exciting time to be here."
Taunton and Somerset Foundation Trust is recruiting for a chief executive. Hunter Healthcare have been retained to deliver the search and selection process. For details please visit HSJ Jobs