This approach to appointment management has enormous promise, says Jane Tyacke, but getting it right means updating how the NHS communicates with patients

This is paid-for content from our commercial partners. Find out more.
For NHS England and NHS Improvement, patient initiated follow up "is a key part of the NHS's response to the covid-19 pandemic". Delivering this approach is part of the outpatients transformation requirements set out in the 2021/22 operational planning guidance, with the idea that it will help "providers and systems manage waiting lists" and "see patients most in need more quickly".
Sponsored by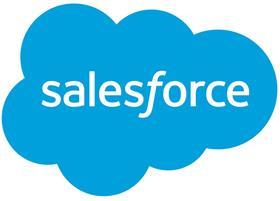 There is no doubt that moving away from appointments that are on a set schedule to appointments that more precisely meet need offers a range of potential benefits. Too often, a standard hospital follow-up at a standard interval is a wasted appointment – either because an individual's condition has improved to such an extent that further consultation is unnecessary, or because much earlier intervention was required.
By enabling patients to indicate when they do and do not need care, it should be possible to manage capacity much more effectively – and in a multitude of contexts. Patient initiated follow up is an approach which can be used for both short and long term conditions, but also following treatment or surgery. With huge numbers of people now waiting for care, it is an approach which offers the prospect of greater system efficiency and better patient experience.
For it to work safely, however, it will be crucial that patients can easily access support when they do need it. Otherwise we run the risk of individuals being lost to services, winding up in emergency care because their condition deteriorated without clinicians' knowledge.
Digital means of communication have an important role to play here. For many people, it will be easiest to use digital systems to indicate when they need support. Such systems can also support more reliable two-way communication. Rather than a patient needing to navigate phone lines and leave a message, with no sense of when that message has been received, online systems can record when a request has been made and update on when it has been seen. It also makes it much simpler to understand demand within departments and organisations, supporting the sharing of workload.
There are digital systems which make it possible to work in such a way. Customer relationship management (CRM) software is already common in other sectors, helping keep track of interactions with service users. It can also help record an individual's preferences. Importantly in the NHS context, CRM can wrap around existing electronic patient records and patient administration systems. There is no need to replace existing setups.
Such software would enable an NHS trust to record, for instance, which patients are happy to use online communication and which would still prefer to be reached by phone, or the days on which a particular individual definitely cannot make a hospital appointment.
Having this level of understanding of individual needs, and giving a reliable means of accessing services, will be crucial to making patient initiated follow up a safe option, and one which realises its significant promise.
Find out more on salesforce.com/uk/publicsector
Jane Tyacke is director of strategy and business development – healthcare, Salesforce

Jane Tyacke is director of strategy and business development – healthcare, Salesforce
Communication systems must be updated if patient initiated follow up is to work effectively
1

Currently reading

Communication systems must be updated if patient initiated follow up is to work effectively

2

3

4