Paperless systems for test requests and reports can reveal exactly how many are being dealt with on time – and foster a bit of healthy competition between medics to do better. Matthew Shelley reports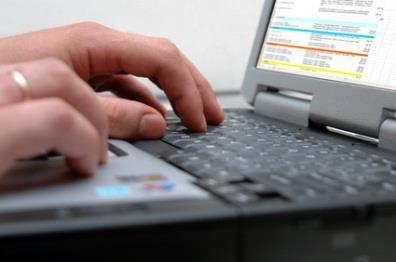 No one doubts that every test request and report has to be safely delivered and acted upon if the NHS is to be sure that patients are receiving timely, high quality care.
But despite the fact that technology to achieve this is readily available, a question mark hangs over how soon it can be done.
For those who grasp the nettle, there are benefits ranging from improved quality and safety and better patient outcomes, to a more cost-effective service with less waste and duplication.
'The trust was able to do 48 per cent more tests with 40 per cent fewer staff'
Professor Jonathan Kay, clinical informatics director for NHS England, expects all GP requests and reports to be computerised by 2018. While this promises great gains – a faster, more predictable turnaround and fewer errors – he believes it should be a launchpad for greater innovation rather than an end in itself.
"It should never be just about changing the medium. It's about creating a platform for new ways of delivering care," he says.
He envisages a system where data flows seamlessly between care team members and organisations and also to the patient.
While acknowledging that there is "significant work" to be done before this is achieved throughout NHS England, he points to many areas of progress.
Giving patients access
Among them is the Patient Online programme to give people access to their own summary information and perform tasks such as appointment booking and arranging repeat prescriptions.
Professor Kay also hopes it will become a place where patients can access report results – and information to explain what they mean.
"Patients should be able to see their own information, there is an ethical dimension to this, but there are also many practical advantages.
"Reports should be accessible as well, we know this will be very popular with patients. But it's not just the reports, it's being able to understand them. We know that outcomes can improve with better patient involvement."
If computerised requests and reporting are to be the bricks and mortar of a digitised NHS, then systems have to be in place across all settings and access to data assured for all relevant care providers.
Having an audit trail, and being able to see that an appropriate person has taken the correct action in a timely fashion, has a significant impact on efficiency.
A recent report to Gateshead Health Foundation Trust summed up the situation succinctly: "Test results that are not checked cause patient harm."
'Doctors are fundamentally type "A" personalities. If you state overtly what a standard of care should be, then show how their team is delivering against everyone else, that is extremely effective'
Gateshead is among the 73 acute and 110 primary care sites to have adopted Sunquest's market leading Integrated Clinical Environment system (ICE) to streamline work processes. Trust chief clinical information officer, and chest consultant, Robert Allcock says the solution was rolled out "pretty aggressively" in 2010 for requests and reporting in a drive to reduce costs, save time, raise efficiency and improve safety.
Since then he has been using it in the development of innovative approaches to encourage staff to take a close interest in getting reports dealt with swiftly.
One strategy has been to take ICE data and use it to generate graphs which are circulated to consultants, showing how many reports they and their colleagues have outstanding.
"The initial emphasis has been in areas like radiology and histology where lost or delayed reports represent a risk to patients – the response has been excellent," says Dr Allcock.
The trust also has an aim of having all reports filed when a patient is discharged. For the past year he has been using ICE data to generate weekly graphs to show the success rate of each ward.
"Doctors are fundamentally type 'A' personalities. If you state overtly what a standard of care should be, and then show how their team is delivering against everyone else, then that is extremely effective," says Dr Allcock. He adds that feedback has been positive and that staff have become quite competitive to get the best results.
According to Ed Harris, Sunquest's ICE product manager, the evidence from Gateshead and elsewhere supports Professor Kay's view that computerised requesting and reporting acts as a platform for other developments.
"At the very core is the ability to request and report, to see that whatever is required is done and to avoid duplication. What we have found is that people start off with pathology and radiology, followed by the other 'ologies'. Then they start to realise just how widely applicable this system is and how easy it is to use so they start to adopt it in lots of other areas."
In some cases, this goes beyond the clinical and it is used as the standard ordering system for consumables. Peterborough City Hospital started off by digitising its radiology system. Not having to deliver paper reports to wards saved 15 hours of administrative and clerical time per week and seven portering hours.
Paying for itself
The trust says ICE paid for itself "almost instantly" as it was able to do 48 per cent more tests with 40 per cent fewer staff and report 95 per cent of all tests within two hours. It was then able to introduce electronic workflows which, over the space of a year, reduced the average number of delayed discharge patients on any given day from 55 to 31.
'Things can be done more quickly, and if that's not happening patient power could come into play'
Driving down the time it takes to get an accurate diagnosis can speed up patient services throughout the NHS. Beyond that, having flexible electronic systems that gather large amounts of accurate data, starts to create all sorts of other possibilities. This can extend beyond the immediate NHS environment and enable agencies to cooperate on issues of mutual concern.
"We know of an example where data has been analysed and presented to the police to help them understand the locations people have been in when they have suffered injuries," says Mr Harris.
While optimistic that progress is being made throughout the NHS, he remains sceptical that health secretary Jeremy Hunt's 2013 challenge to go paperless in five years is likely to be achieved. He says: "There is still an awful lot of paper out there which means greater risk. It gets lost, is slow to deliver, increases time to correct diagnosis and treatment, and lengthens stays."
But as the general public comes to expect and experience ever quicker services, leading figures such as Professor Kay believe that their views could bring increasing pressure to bear on parts of the NHS that lag behind.
"Patients will be aware that things can be done more quickly, and if that's not happening then patient power could come into play," he says.
Ease of use
How is your IT supplier helping with your paperless ambitions? The cost and complexity of healthcare continues to increase and so, it seems, does the challenge of being paperless by 2018.
Software suppliers have a key role to play in helping the NHS reach the 2018 goal. This ranges from helping the creation of business cases to providing software solutions that meet needs and add value.
Three areas in which IT suppliers should support their clients are:
the implementation of best practice;
providing tools that are easy to use; and
enabling record of ownership.
NHS organisations should look to IT vendors to help understand best practice and share knowledge across organisational boundaries. NHS-led webinars facilitated by suppliers provide the chance to learn from others and engage a wide audience without the need for travel.
User groups or regional events can also enable face to face interaction. The ability to contact other users of software, to understand its use in the real world, is invaluable.
Particularly relevant when thinking about replacing paper and rolling out software to new staff is the importance of ease of use and meeting user expectation brought about by increased personal use. IT suppliers must be cognisant of this and design systems that are easy to use in order to close the gap with IT experienced outside of the working environment.
The benefits of easy to use systems include wide and rapid adoption. The risk of difficult ones is that people will avoid using the system altogether. Recently, an NHS organisation replaced a complicated multiple screen and multiple click workflow with an interactive user interface which updated the same information in a tenth of the time: the benefits were instantly realised.
A final consideration is record ownership. A single sheet of paper implies ownership by the person holding that paper but a shared electronic record can result in no sense of ownership. For example, sending an email to many recipients in the "To…" field can result in no response. It is more effective to address the email to a single recipient.
Features like report acknowledgement, as used at Queen Elizabeth Hospital in Gateshead, help to identify ownership and assign accountability of records. This can improve data quality, auditing and trust in the IT system.
Ultimately, it's vital to think about ownership of the record and talk to your suppliers about how they can help make that transparent.
Ed Harris is Integrated Clinical Environment product manager at Sunquest
Supplement: What organisations must do to achieve a paperless NHS
1

2

3

4

5

6

Currently reading

Paperless NHS supplement: Service redesign – Visible results