Central and North West London Foundation Trust adopts Locum's Nest total workforce solution to revolutionise flexible working and collaborative rostering across medics and allied health professionals.
Sponsored by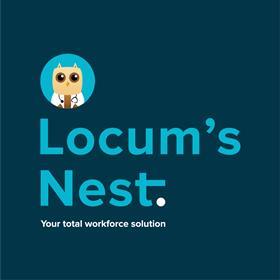 September saw the implementation of the new NHS contractual flexible working provisions taking effect. This anticipated change means that from now on, NHS staff will be able to request flexible working arrangements from day one of their employment. Highlighted long before the pandemic hit, flexible working is a crucial part of creating modern and inclusive employment practices by providing healthcare professionals greater choice over their working patterns and helping them achieve a better work-life balance. Central and North West London Foundation Trust (CNWL NHS FT) identified an opportunity to implement a cloud-based solution to enable flexible working by adopting Locum's Nest technology to manage their medical and Allied Health Professionals (AHPs) workforce through e-rostering, job planning and staff bank management.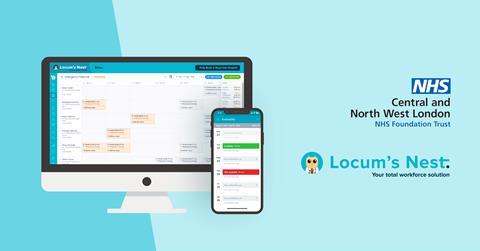 Implementing flexible and collaborative e-rosters with a focus on staff wellbeing
Amongst the key enablers of flexible working, tech solutions designed to improve rostering by supporting the management of live rotas are essential. At Locum's Nest, we believe that rota design should be a collaborative and empathetic process involving both employers and staff. This conviction led us to create Locum's Nest Rota - the e-rostering service creating inclusive, compassionate and flexible rotas with a focus on staff wellbeing.
It's no secret that shift work in the healthcare industry can be extremely tough on the work-life balance of its employees. Well-designed systems such as Locum's Nest Rota that allow rostering to be a collaborative process to balance both patient demands and employee needs will finally start to address this well-known problem.
E-rosters and rotas available on our mobile apps increase transparency and reduce the frequency of roster-related enquiries for employers. Annual and study leave can be requested via mobile, empowering healthcare professionals to make better-informed leave decisions, and allowing forward-thinking trusts such as CNWL NHS FT to better manage when and how much leave is taken at any one time. With the Locum's Nest Rota solution, shift swapping and work preferences enable healthcare professionals to better manage their work-life balance, whilst the trust - which employs 7,000 staff providing more than 300 different health services across 150 sites - can better anticipate and identify staff to cover vacant shifts.
Amongst other benefits, we and the trust felt strongly about the requirement for optimised rotas to be created in minutes (using 'auto-roster') to save precious resources and admin time. Using smart technology to compute the best possible rota patterns is a win-win solution for employers as they can rest assured they remain compliant with regulations by safely allocating shifts across the roster - even if they're doing it in real-time, on the fly. With compliance and safety assured, the roster, and more importantly, any resultant shift gaps, can then easily plug into the NHS' leading collaborative bank technology of choice.
By using Locum's Nest Match, our shift matching solution, the trust also gets access to a community of over 40,000 healthcare professionals, which allows CNWL NHS FT to significantly grow their staff bank and improve bank shift fill rate while drastically reducing their agency spend - tapping into an independently proven Return On Investment of up to £10 for every £1 invested (KSS AHSN, March 2020).
To find out how your organisation can benefit from Locum's Nest total workforce solution, get in touch with Dr Ahmed Shahrabani at ahmed@locumsnest.co.uk
Website: www.locumsnest.co.uk
LinkedIn: https://www.linkedin.com/company/locum's-nest
Twitter: https://twitter.com/LocumsNest

Dr Nicholas Andreou is co-founder, Locum's Nest
Locum's Nest launches WIN to help workforce planning
1

2

3

4

Currently reading

Central and North West London NHS FT adopts Locum's Nest total workforce solution to revolutionise flexible working and collaborative rostering across medics and Allied Health Professionals