An e-rostering service that vouches for clinicians' wellbeing. By Dr Nicholas Andreou
In mid-February Locum's Nest launched Locums Nest Rota, the e-rostering service creating inclusive, compassionate and flexible rotas with a focus on staff wellbeing. The response by hospital directors and frontline staff in support of this e-rostering service which replaces impersonal template "rota lines" has been humbling. It was also a reminder of why we set out to "solve" rostering for medics: it has been a source of frustration for decades.
Sponsored by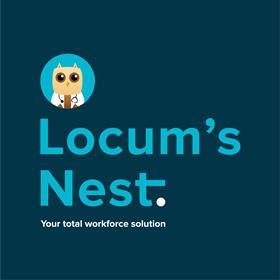 Five years ago, we started Locum's Nest to help our hospitals fill their dangerously understaffed wards with more qualified temporary staff. What was a critical problem for our health service was solved with a brilliantly simple solution: a modern mobile app which enabled doctors to effortlessly book and work additional shifts directly for their hospitals and GP practices. Today, in collaboration with frontline staff, staffing teams, hospital directors and software industry leaders, we're addressing rostering.
One such industry leader is Allen Swann, arguably one of the most respected figures of e-rostering in the NHS: "Having led the growth of Allocate Software from three NHS trusts to well over 175 during my tenure, it brings me great pleasure to see Locum's Nest replicating Allocate's success in nurse rostering across medics rostering in the NHS. Having seen Locum's Nest Rota, I am impressed at the level of detail, governance and above all usability of the medical e-roster and have no doubt that this will become the de facto rostering platform of choice for all NHS clinicians."
Why rostering for medics needs to become a more flexible, compassionate process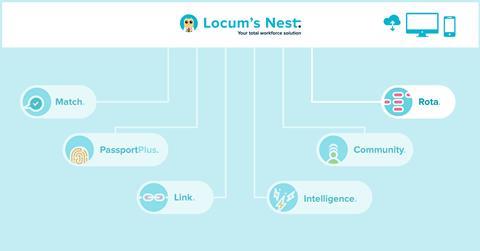 Traditionally, rostering for medics, which is a very complex profession with dynamic shift patterns, has been organised using either excel spreadsheets or modified e-rosters from other professional groups such as nurses. However, from our own personal experiences as medics, and by collecting insightful feedback from our colleagues on the ground, we know that most doctors in the NHS are still rostered using spreadsheets. This is despite millions of pounds being spent on trying to get medical departments to adopt these modified e-rostering solutions often deemed by the rota and frontline teams as being not fit-for-purpose.
The problem with spreadsheets is not that they don't get the job done - they have been used to roster medics for decades after all - but rather, they don't roster fairly, compliantly and flexibly. And right now, more than ever, the medical profession is in desperate need of a rostering solution that is clearly and unreservedly looking after the wellbeing of staff.
I remember my days in A&E where my "line" in the rota had a total of 50 hours more than my colleagues' - back then I put it down to just drawing the short straw. But really, there should have been a fairer, more collaborative way of rostering staff. I should have been able to easily swap my shifts with other colleagues and feel like my preferences were being taken into account when the roster was being created.
It's no secret that shift work in the healthcare industry can be extremely tough on the work-life balance of its employees. Systems such as Locum's Nest Rota that allow rostering to be a collaborative process to balance both patient demands and employee needs can finally start to address this well-known problem. While doctors in training tend to work inflexible template rota patterns, we see a future where medical staffing is fully respectful of its biggest asset - the frontline staff.
The Locum's Nest Rota promise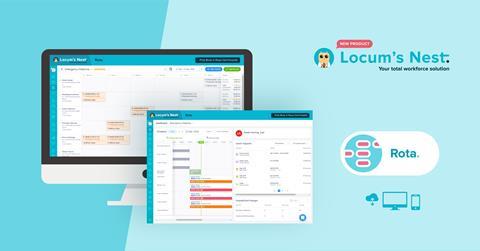 The NHS People Plan aims to make the NHS a better employer by fostering a culture of growth, inclusion and belonging. Fundamentally, a well looked-after workforce, driven by a fit-for-purpose rostering solution, is the foundation needed to support this. With that in mind, the task we gave ourselves was not simple. We wanted Locum's Nest Rota to be able to:
Empower staff with cutting-edge web and mobile apps which make great features, such as swapping shifts and requesting joint leave with friends and partners, intuitive and enjoyable.
Facilitate fairness by easily accommodating doctors' preferences in advance. This came from our desire to foster equality amongst doctors by ensuring none would be dealt the short straw on their rotas. Ultimately, the "line" attributed to a doctor in a roster should not be determined by where their name sits in the alphabet.
Allow organisations to stay compliant with a bespoke rules-based approach to working-time rules, contractual obligations and mandatory training requirements, in real-time.
Save valuable time for rota teams by automatically creating fully optimised rotas.
As Dr Ahmed Shahrabani put it, "Locum's Nest Rota is a breath of fresh air for the NHS and all of our medical colleagues - a roster that empowers medics, providing equal amounts of autonomy, flexibility and protection. A constructive rather than constrictive roster with the vision of empowering healthcare professionals. The NHS has been an integral part in the development of Locum's Nest Rota. The continued support from official bodies such as the NHS Innovation Accelerator (NIA) and the DigitalHealth.London teams have enabled us to collect insightful feedback from frontline clinicians which has been instrumental in addressing their specific needs and requirements when it comes to fair, flexible and collaborative rostering."
The immediate response following the launch of Locum's Nest Rota has been fantastic, from clinicians on the ground to the NIA who commented, "part of the dual focus of the NHS Innovation Accelerator is working with innovators whose values reflect those of the National Health Service. This new rostering system from Locum's Nest that aims to improve medics' wellbeing is exactly why."
A mass roll-out programme has been put in place to ensure the surge in demand is adequately met. To find out how your organisation can benefit from Locum's Nest Rota, get in touch with Dr Ahmed Shahrabani on ahmed@locumsnest.co.uk

Dr Nicholas Andreou is co-founder, Locum's Nest