North Central London STP is implementing a cloud-based collaborative bank solution to share individual medical bank pools across 10 trusts which will allow hospitals to access a larger bank, writes Dr Nicholas Andreau.
Six weeks after NHS England/Improvement published the Integrated Care System Design Framework, the North Central London Sustainability and Transformation Partnership is setting up a cloud-based, medics collaborative staff bank solution, across 10 acute, mental health and specialist London NHS trusts*.
Sharing their individual staff banks to form an overarching collaborative, each hospital will be able to instantly access a larger pool of doctors. The collaborative approach will enable the 10 trusts to build long term and significant resilience into operational workforce processes.
The shift towards collaboration, a unified workforce response
The pressures of covid-19 and the backlog it has generated, has also accelerated the adoption of collaboration between NHS trusts, now expected to share their workforce, for the benefit of the wider region. Before this important shift, if a doctor wanted to work a shift at a neighbouring trust, they would have neither the visibility nor the ability to express interest without repeating all their HR compliance checks.
Collaboration, in essence, merges previously independent staff banks into a shared collaborative. The agreed priority across London to support a system-wide pandemic response will deepen collaboration between NHS trusts across workforce management levels. This means access to more doctors who can safely work at multiple trusts without needless duplication of checks, saving unnecessary admin time.
The NCL STP collaborative workforce vision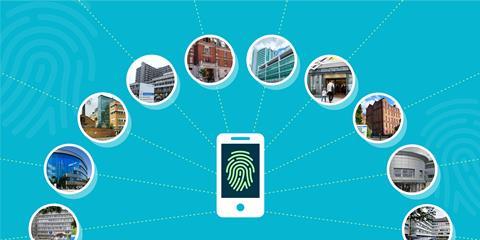 There is a collective commitment across NCL STP to challenge workforce inefficiencies via collaboration to maximise capacity and improve patient care with the ultimate goal to take forward key high impact workforce priorities:
1. Increase staff capacity to tackle the covid-19 backlog and reduce waiting list
2. Use a Digital Passport to allow seamless movement of doctors and reduce admin paperwork
3. Offer flexible working options to improve staff wellbeing
As a response, NCL STP is implementing a cloud-based collaborative bank solution to share individual medical bank pools across 10 trusts which will allow hospitals to access a larger bank and fill more gaps in their rotas and rosters. The digital solution, enabled by Locum's Nest, will provide an extra layer of cascade for bank shifts, whereby if an individual trust is unable to fill a shift with their own bank staff they can cascade this to the shared collaborative bank (via the cloud) and book workers from other trusts' bank pool.
Dennis Carlton, NCL STP programme director, says: "Alignment and Collaboration are key pillars of the NHS People Plan. Embracing this collaborative way of working will enable us to build resilience into our workforce, at the time where our hospitals most need it".
The collaboration between trusts will offer staff flexible working options, while delivering more patient care through and across the shared collaborative bank rather than through expensive agencies. The increase in staff, resilience of the workforce and ease of movement that the collaboration allows is key to the post-pandemic response and beyond.
By adopting a collaborative model supported by a technology provider, the 10 trusts will be able to digitise their processes, with the required administrative tasks being quicker and more transparent, allowing for better planning. Natalie Nightingale, head of temporary staffing at UCLH adds: "We are very excited to be adopting a Collaborative across the 10 trusts - it will not only help us share resources seamlessly across trusts but will also help grow our staff bank by attracting workers across the UK".
For NHS trusts, ICSs or STPs wishing to find out more about the project or seeking to deploy similar models of collaborative working, please contact the project leads Dennis Carlton, NCL STP programme director at dennis.carlton1@nhs.net or Dr Ahmed Shahrabani, NHS clinician and technology partner lead at ahmed.shahrabani@nhs.net
*List of trusts:
Camden and Islington NHS Foundation Trust
Barnet, Enfield and Haringey Mental Health NHS Trust
Great Ormond Street Hospital for Children NHS Foundation Trust
Moorfields Eye Hospital NHS Foundation Trust
North Middlesex University Hospital
Royal Free London NHS Foundation Trust
Royal National Orthopaedic Hospital NHS Trust
The Tavistock and Portman NHS Foundation Trust
University College London Hospitals NHS Foundation Trust
Whittington Health NHS Trust
Website: www.locumsnest.co.uk
LinkedIn: https://www.linkedin.com/company/locum's-nest
Twitter: https://twitter.com/LocumsNest

Dr Nicholas Andreou is co-founder, Locum's Nest
Locum's Nest launches WIN to help workforce planning
1

2

Currently reading

University College London Hospital, Moorfields and Great Ormond Street, to form the capital's largest medical collaborative staff bank, comprising 10 London trusts part of the North Central London STP

3