Chancellor Philip Hammond has announced £100m for capital investment specifically in accident and emergency departments.
In his spring budget today, he said the money "will enable trusts to invest in measures to help manage demand on A&E services", and he gave the example of "onsite GP facilities".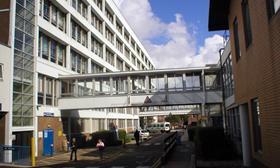 The money is expected to put an urgent treatment centre based on the model of Luton and Dunstable University Hospital Foundation Trust in every A&E in England. HSJ understands equivalents, accounting for local differences, will be permitted.
A number of departments have similar arrangements at the moment. This will leave around £1m per A&E to pay for the capital work, which in some cases will include installing IT systems, but this will not cover the costs of employing extra GPs.
The turnaround on the project is expected to be tight, with less advanced trusts needing to complete the urgent treatment centre upgrade in the autumn.
A further announcement on the government's A&E plan is expected on Thursday.
HSJ reported last week that the unit at Luton and Dunstable was considered the "best practice exemplar" model and should be copied elsewhere.
The news follows the continued decline of performance against the four hour A&E target.
Head of health at KPMG Jason Parker said: "The announcement of a £100m investment to roll out GP triage to reduce waiting times in A&E is in my view well overdue, and has already proven to be successful in hospitals across the country over the past decade. However, it's disappointing that the chancellor failed to announce measures on wider prevention – to keep people out of A&E in the first place. Prevention is about much more than smoking cessation schemes."
British Medical Association council chair Mark Porter said: "Having GPs in A&E won't reduce admissions – if anything this could have the effect of attracting more patients to hospitals. The government also needs to explain how it will fund and recruit GPs to work on site at hospitals when there already aren't enough to meet the needs of the public. Many are already working in practices with permanent vacancies which they are unable to fill, despite government promises at the last election to recruit 5,000 more doctors into general practice."
Spring Budget: What it means for STPs, social care, A&E and devolution
1

2

3

4

Currently reading

£100m to fund national rollout of 'Luton' A&E model

5