Meet our first ever LGBT role models – 25 people within the NHS who identify as gay, lesbian, bisexual or trans, and who are working to promote inclusion and lead by example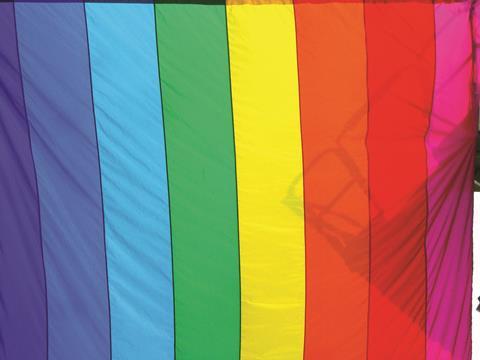 Stephanie Adams
Ambulance operations manager at London Ambulance Service
Stephanie describes herself as "the highest ranking out and open lesbian in the ambulance service", and she has chaired the service's LGBT forum since 2008.
During that time the LAS has gone from not even making Stonewall's Top 100 Employers list to ranking at number 19, making it the highest ranked ambulance service and second highest NHS trust.
She is active as a mentor to lower ranking staff and often staff will approach her with issues. She is proud to be "out" as well as to act as a visible mentor and role model within the organisation, and our judges agreed.
In fact the success of the LAS LGBT forum has led other "protected" groups to work with it on understanding how they can do more to engage members and replicate the success of Stephanie's group.
What the judges said: "The working environment for a paramedic is very different to that experienced in a hospital, and there is no doubt Stephanie does great work. She is never afraid to put her head above the parapet."
Karen Dawber
Director of nursing and organisational development at Warrington and Halton Hospitals Foundation Trust
There can be few in the health service who are as active as Karen about putting LGBT issues into the public consciousness, or as open about their experiences.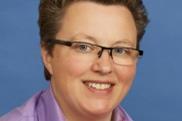 With extensive NHS experience – managerial, operational and clinical – Karen started her career as a paediatric nurse at Royal Manchester Children's Hospitals and worked as a director of nursing at both The Walton Centre and Alder Hey Children's Hospital, among other roles.
When it comes to acting as an LGBT role model, as an openly gay, active tweeter (@karendawber) and blogger (www.karendawber.com), Karen works tirelessly to inspire, reassure and energise people about LGBT issues and how they affect healthcare.
She fits this all in alongside what is a demanding day job at Warrington and Halton Hospitals Foundation Trust.
What the judges said: "She does great work using digital channels to raise awareness."
Dr Michelle Drage
Chief executive of Londonwide LMCs
Our judges were impressed by the number of trans nominations our survey received in general but felt Michelle stood out in particular.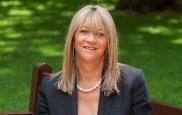 As chief executive of Londonwide Local Medical Commitees, Michelle's role is a high profile and demanding one, representing GPs and practice staff across London, in particular making the case for greater investment in primary care.
As her nominator put it: "Transitioning is hard enough without doing it in the public eye. She is an inspiration not only to other people dealing with gender dysphoria, but to anyone who has suffered discrimination in the health service."
What the judges said: "There are very few trans women who make it as chief executives, and Michelle's nomination speaks for itself. Beyond that, her professional work is exceptional; she does great work within primary care within London."
Scott Durairaj
Head of patient experience – mental health and learning disability at NHS England
Scott's nominators were enthusiastic and, our judges felt, persuasive in why he should make it as an HSJ LGBT Role Model.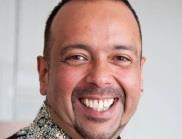 "Scott has never been afraid to stand up for his values and beliefs in any situation, regardless of the consequences for him personally… he is an inspiration to many"; "Scott has been leading on equality across the NHS and delivered on a great deal of improvements for LGBT people"; "Scott has been organising LGBT events across the NHS for over 23 years".
Among his many achievements, during his time as head of equality, diversity and human rights at Sussex Partnership Foundation Trust, it became the highest ranking NHS trust in Stonewall's 2012 Workplace Equality Index.
What the judges said: "He has been a fantastic champion of LGBT issues but also of people from the BME community and those with learning disabilities. He works across boundaries."
Professor Kevin Fenton
Director of health and wellbeing at Public Health England
Professor Kevin Fenton joined Public Health England in 2012 but his distinguished profile on both sides of the Atlantic – in the US he has held executive positions at the Centers for Disease Control and Prevention – makes him one of the most visible, highest ranking black gay men in healthcare in the UK, our judges felt.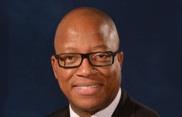 On top of his role at PHE, where he is responsible for the design and delivery of national health and wellbeing programmes, he is visiting professor of epidemiology and public health at University College London.
What the judges said: "Kevin Fenton is an extraordinary role model. Young gay black men can see what he has achieved and believe that they too can succeed in the NHS."
Melanie Fitzpatrick
Midwife at Belfast Health and Social Care Trust
As well as being a high profile "out" midwife, Melanie is a representative for the Royal College of Midwives and, her nominator pointed out, has challenged stereotypes and "heterosexism" as well as championing LGBT visibility.
She has conducted pioneering research on the experiences of same-sex couples using maternity services, which resulted in a redrafting of the regional Pregnancy Book guidelines.
She has also been an active member of the LGBT staff forum since its inception.
"She is an excellent role model, not just because she is out in her workplace but because she has actively promoted inclusive workplaces for others to follow," her nominator added. Our judges very much agreed.
What the judges said: "Her commitment to improving maternity services for same-sex couples deserves recognition, and her energy and dedication to championing the LGBT community is inspiring."
Kyle Gibbens
Clinical support worker at Athlone Rehabilitation Unit, Central London Community Healthcare
As a trans man working on the healthcare frontline with elderly patients, their partners and families, Kyle's transition has been "unapologetically public" and has the potential daily to place him in a vulnerable position.
Nevertheless, his nominator argued, "his calm, friendly, and attentive manner together with his willingness to discuss his identity means patients respond enthusiastically".
As his nominator added: "Kyle is professional and places the wellbeing of his patient first. He strives to achieve standards of excellence regardless of the additional challenge. Kyle educates, pushes boundaries, and provides visibility just by doing his day-to-day job. He is a true NHS LGBT role model."
Our judges felt they could barely have put it better.
What the judges said: "His determination, and also the positive impact he is having on LGBT awareness – that is really powerful."
Kate Grimes
Chief executive at Kingston Hospital Foundation Trust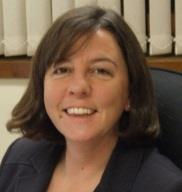 Kate nominated herself and argued, powerfully our judges felt, that simply by being "out" at work, in her sort of role, sent an important message.
As she put it: "I aim to change the world by living my life as part of a gay family in the public eye. I try to talk about my family life with my partner and our two children and to show people who have never come across it before that my family life, my worries and concerns, are just the same as theirs."
Our judges very much agreed.
What the judges said: "Inspirational role models can come from any level of seniority, and our LGBT role models very much reflect this. However, to be openly gay while working as the chief executive of a major organisation such as an NHS trust, brings its own unique pressures and requires a particular person to manage it successfully."
Craig Harris
Executive nurse and director of city wide commissioning, quality and safeguarding at North, Central and South Manchester CCGs
An openly "out" gay man, Craig successfully manages a large, complex and diverse director portfolio in a challenging city.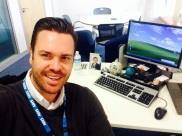 As his nominator put it: "His sexuality and his honesty have shaped his visionary leading style and he is an excellent role model for all nurses, commissioners and NHS staff who may never believe they can also achieve great things."
Beyond his NHS responsibilities, Craig has spent time as a trust governor and serves as a justice of the peace at his local magistrates' court.
He has also been extensively involved in the development of the city's Mental Health Criminal Justice Liaison Service, which has won local, national and regional awards. All of this, our judges felt, meant Craig was a well deserved HSJ LGBT Role Model.
What the judges said: "Craig is a role model in many ways, not necessarily for his promotion of LGBT issues, but more for the way he lives his life and the example he sets."
Matthew Keogh
Terrence Higgins Trust support worker at University Hospitals Birmingham Foundation Trust
"If every hospital had a Matthew Keogh, the service would be a leading institution in promotion and acceptance of LGBT community and issues," said Matthew's nominator, powerful words that resonated with our judges.
As an outstanding THT support worker, Matthew works "tirelessly" to ensure not only that LGBT and heterosexual patients are aware of their rights and entitlements, but that all patients are treated fairly and with respect.
While generally self-effacing about his impact, he "is both an asset and a brilliant role model", the nominator added.
Our judges felt the same – and that he was someone who should be celebrated within our list.
What the judges said: "Matthew works across the sector, contributing in so many different areas. He certainly has to be included on this list."
Jayne King
Head of security, portering and reception services at Guy's and St Thomas' Foundation Trust
Security, porters and reception workers are among the more unsung areas of the NHS, and so Jayne King's nomination quickly caught the eyes of our judges.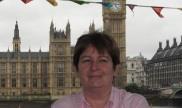 As her nominator put it: "Jayne is an inspiring LGBT role model. She has long been a visible LGBT leader at the trust. Her energy and commitment is shown through driving an ambitious LGBT agenda to improve experiences for her colleagues."
As joint chair of the trust's staff network, she has supported colleagues and "she has changed lives, although she is probably too modest to admit this".
What the judges said: "She works in a difficult environment, and the words used by her nominator – 'determined, visible and courageous' – stood out. She is inspirational."
Janet Lee
Paediatric critical care practitioner at Brighton and Sussex University Hospitals Trust
Those around Janet describe her, quite simply, as "inspirational" – in her professionalism, her positivity and in her non-judgemental approach towards people, regardless of their personal circumstances.
She has also never been afraid to speak out in support of LGBT issues.
And, as her nominator said: "It speaks volumes for her modesty, and for the incredible nursing staff we have in our health service, that when I asked her if she minded being nominated for this list her immediate response was to wonder whether there was anyone else who should be nominated."
What the judges said: "She deserves recognition for not being afraid to speak out about LGBT issues and, clearly, for her determination and support for others."
Helen Lushpenko-Brown
Ward manager and sister at Nottingham University Hospitals Trust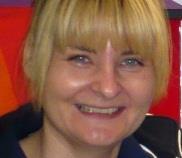 As LGBT network group chair for three years, Helen has played an important role in ensuring her trust recognises LGBT staff.
She is one of the trust's most visible LGBT "faces", offering support and advice to staff of all levels, in the process often drawing on her own years of experience.
As a self-nominator, she commented: "I think back to when I was a junior nurse and how fearful I felt about 'coming out'. I felt this would hinder my career yet, looking back, the only thing that hindered my career was not being myself."
What the judges said: "First as nurse, and now as a sister, she is a great role model."
Dame Julie Moore
Chief executive at University Hospitals Birmingham Foundation Trust
Dame Julie Moore's nomination was succinct and to the point: "Dame Julie is a tremendous role model for the LGBT community. I believe her sexuality, as with many of us, does not define her but is an important part of who she is."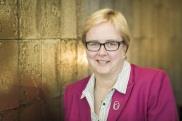 All true enough, of course, but Dame Julie is also, arguably, one of the NHS's most high profile "out" leaders.
Our judges highlighted the fact she has always made a point of bringing her partner along to official functions, including formal military functions and trust events.
As Dame Julie herself put when she wrote to HSJ in support of this supplement: "I think it is really important for me to be visible to show that it is possible to be a chief executive and gay."
What the judges said: "She has had an extraordinary career that just continues to develop. She is just a fantastic woman and should be recognised for her high profile, her determination and achievements."
Andrew Ridley
Programme director at the better care fund
Andrew was only recently, in July, seconded to the better care fund from his role as managing director of North and East London Commissioning Support Unit.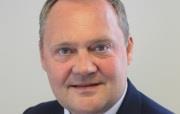 In his new position he is overseeing the government's ambitious plans to integrate health and social care budgets and, as such, is at the sharp end of the one of the coalition's flagship public sector reforms.
As well as simply being an LGBT role model through his presence in such a pivotal role, he also finds time to work at the Terrence Higgins Trust and is a trustee of Toynbee Hall in Tower Hamlets, which aims to alleviate poverty in London's East End.
What the judges said: "Andrew is someone [who identifies as LGBT] in a very senior role. He is professional, driven, focused on change and on improving people's lives – all the while retaining an incredibly good sense of humour."
Rachael Ridley
Staff nurse at North Cumbria University Hospitals Trust
As a member of the Royal College of Nursing's diversity committee, Rachael has been at the heart of the college's response to trans issues, including pushing for "consistent and equitable" care for trans patients and simply raising awareness and understanding of trans concerns and health issues.
As her nominator put it: "She is both fearless, empowering and totally supportive of others in raising awareness of gender identity issues in health and her desire to secure dignity and better outcomes for transgender patients."
What the judges said: "She was one of the reasons why I came out. She has led the RCN's response to trans issues and uses her story about how she dealt with her transition with patients; that is very powerful."
David Rushton
Lead chaplain at Royal Free London Foundation Trust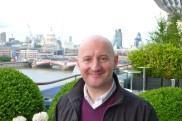 David began his career as a clerical assistant at the Inland Revenue, but soon found his true calling and since 2002 has been an NHS chaplain, first at King's College Hospital Foundation Trust, then at Barts Health Trust and now as lead chaplain at the Royal Free.
In these roles he has set an example to others in the health service and our judges were impressed by the way he has empowered others to feel able to come out in the workplace.
David has also now achieved the distinction of being not only the first clergyman to appear on the inaugural HSJ LGBT Role Models list but the very first clergyman to appear on any HSJ power list.
What the judges said: "He is someone who is prepared to stick his head over the parapet, but always in a very modest way."
Dr Daniel Saunders
Consultant in clinical oncology at Nottingham University Hospitals Trust
Daniel was nominated for our list not just because he is an established, well-regarded consultant at Nottingham University Hospitals Trust but because of the way he has consistently championed LGBT health and equality issues, both within the trust and the wider local community.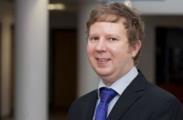 He was the face of the trust in the Stonewall Starting Out careers guide, has been chair of the Gay and Lesbian Association of Doctors and Dentists and has been an active supporter of the staff LGBT network.
He has also worked with Stonewall to pilot a project on the needs of LGBT cancer patients.
As one of his nominators put it: "Dan has acted as role model for me and other staff in his openness and willingness to lead the organisation in its approach to LGBT patients in particular."
What the judges said: "There are not that many doctors on our list. I hope Daniel's example will encourage more medics to join this journey."
Duncan Shrewsbury
GP trainee in the West Midlands
The NHS needs LGBT role models at every level and, as an openly gay man working in a GP training scheme in the West Midlands, Duncan has provided reassurance and inspiration to those around him daily, including mentoring medical students and promoting the importance of compassion, "person centredness" and diversity.
A self-nominator, Duncan explained: "I believe in being proud of what makes us who we are, including who we love."
Our judges agreed his approach was an example to us all.
What the judges said: "Through his mentoring he is helping many around him in the health service."
Helen Stevens
Head of engagement at NHS Leadership Academy
As one of our judges, Helen did not comment on her nomination. But her fellow judges were only too happy to select her as one of our 25 LGBT role models.
Originally a journalist by background, Helen has spent 11 years in the NHS, coming to the NHS Leadership Academy in February last year after two years at Barnsley Hospital Foundation Trust as its associate director of communications and marketing.
When it comes to LGBT advocacy, her nominator could not have been clearer: "Helen has allowed me to feel more confident and comfortable being open about my sexuality at work because she recognises that people perform better when they can be themselves.
She goes above and beyond her role to embed this belief within the team and the wider organisation. Her style and behaviour inspires me daily."
What the judges said: "Helen does great work in pushing this [the LGBT] agenda forward. We have made great progress on LGBT issues in the NHS in recent years, yet without people like Helen continuing to promote the issue, it could wither. It is important her work is recognised."
Dr Rafik Taibjee
GP at Merton Medical Practice, London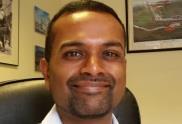 Rafik has been a campaigner on LGBT issues over many years, especially working to support LGBT doctors and dentists and providing a safe space to socialise, network, and get support.
He co-chaired the Gay and Lesbian Association of Doctors and Dentists for five years and sat on its executive committee for 14.
He has also chaired the British Medical Association's equalities and diversity committee. For this tireless commitment, our judges felt he was a worthy entry on to our inaugural LGBT Role Models list.
What the judges said: "He has done a lot of lobbying work through both the Royal College of General Practitioners and the BMA to make clinicians more responsive to LGBT issues. He has also worked very hard with medical schools to encourage young gay and lesbian people to go into nursing and medicine."
Dominic Walsh
Macmillan clinical nurse specialist – palliative care at Whittington Health Trust
Dominic, his nominators argued, "is an unsung hero of inclusion" within the NHS.
As co-chair of the staff-side committee at Whittington Health and a Royal College of Nursing representative, Dominic has been a clear and consistent advocate for equality, and LGBT issues in particular.
He is, his nominators said, "a dedicated and committed person with all the attributes to support and nurture all he comes in contact with".
Indeed, as one of those nominating him added, he "raises awareness of the impact of exclusion on LGBT communities, often at significant personal cost to himself.
I have always been impressed with the way that Dominic uses his subtle yet potent power of influence and persuasion to open up the critical spaces to discuss LGBT inclusion within the health sector."
Our judges wholeheartedly agreed.
What the judges said: "Dominic is particularly known for his focus on supporting young LGBT patients to have dignity towards the ends of their lives. That is powerful."
Stephen Whitehead
Chief executive of the Association of the British Pharmaceutical Industry
As chief executive of the Association of the British Pharmaceutical Industry, Stephen is the chief advocate for the research-based industry in the UK.
More than that, however, he is doing this as a very visible and "out" gay man.
As the colleague who nominated him said: "He is an inclusive, visionary leader who motivates and inspires. Being so visible externally gives those of us who remain in the closet more faith in humanity and a feeling of belonging."
What the judges said: "To see Stephen take his partner along to meetings or events with the other chief executives or chairs of the board of the biggest pharmaceutical companies in the UK is extremely impressive. Stephen takes no prisoners, and what he does – and to do it as an openly gay man – deserves recognition."
Rebecca Williams
Staff nurse at Brighton and Sussex University Hospitals Trust
Rebecca is a tireless advocate for the rights of trans staff and patients, both within her trust and her wider local community.
Her nominator wrote of hearing her talk about her transition at a recent LGBT conference where "she spoke with such passion and eloquence that, in a room packed full with more than 150 people, you could have heard a pin drop".
Her colleague added: "Without the openness and willingness to share on Rebecca's part, we as an organisation would be far behind where we are today."
What the judges said: "Someone like Rebecca needs to be recognised for what she has done. She has really pushed the LGBT agenda in her organisation but, more than that, for others too."
Kerry Wykes
Senior staff nurse and domestic violence link, A&E, at Royal Free London Foundation Trust
Despite a full-on working life as a senior staff nurse in a busy emergency department, Kerry still finds the time and energy to promote equality and LGBT issues.
Her nominator particularly praised her campaigning work in raising awareness and understanding around the issue of domestic abuse within same-sex relationships.
If that wasn't enough, she works in a voluntary capacity to raise awareness of homophobia within schools and was recently awarded a travel fellowship from the Winston Churchill Memorial Trust to investigate issues of domestic abuse in India and Bangladesh, including within the trans community.
What the judges said: "Her work on domestic abuse in same-sex relationships has been pioneering and deserves recognition."
The judges
Caroline Clarke deputy chief executive and director of finance, Royal Free London Foundation Trust
Alastair McLellan editor, HSJ (chair)
Sir Nick Partridge healthcare and HIV/AIDS activist and former Terrence Higgins Trust chief executive
Helen Stevens head of engagement, NHS Leadership Academy
James Taylor head of policy, Stonewall
The judging process
For this our first HSJ LGBT Role Models supplement, we took a two-pronged approach, splitting the supplement into a reader survey and a list celebrating 25 LGBT role models working within healthcare.
People were invited to fill in the survey and, within that, to nominate people identifying as LGBT who they considered to be role models. We searched for clinicians, nurses, managers, leaders and frontline staff who identified as LGBT. We were looking for people who work to promote the inclusion of, and support for, the LGBT community; who help to break down barriers; and who effect change through personal example, leadership and day to day excellence.
We opened the survey and nominations in June, inviting HSJ readers to name people they thought our judges should consider. HSJ contacted all those nominated to check they were happy to be included on a longlist, which went forward to be considered by our judges. Only those who agreed at this point were included on the longlist.
Our judges then met to debate the longlist and come up with the final 25 names published here. Judges were not prevented from being on the list, but did not contribute to conversations about their potential inclusion.
HSJ reveals first ever LGBT Role Models list
1

2

3

Currently reading

HSJ LGBT Role Models 2014

4