Good training doesn't only happen in the classroom but in the workplace, through reflective practice and having 'someone I can ring up and talk to'. By Claire Read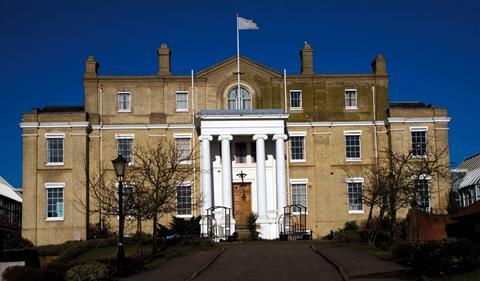 NOT FOR REUSE
The care home manager
When Sarah Lally joined Bupa Care Homes in 2004, her aims were clear. "I started as a relief care assistant, and was very much looking for something that would fit around my kids, in all honesty," she remembers. "My daughter was four at the time and I thought: couple of hours a week, it'll get me out of the house, I can get to meet some new people since we'd relocated, and earn a bit of money as well."
'Every day I'm learning something because of the different people I'm working with, the different client groups and the different challenges each home has'
Fast forward almost a decade and Ms Lally is now a relief care home manager at the organisation. It is a significant career progression, but one which she says has been gradual and natural.
"I have been supported and encouraged the whole way," she explains. "About four or five months in I was asked if I would be interested in being a relief senior on shift. I agreed, and then I took on contracted hours. I did all my care training; I was encouraged to do my NVQs. I then got funding for the registered managers award (RMA), which at that time was the managerial qualification you needed. And then I applied for a home manager's job, and got it."
She went on to manage two homes, before recently taking up her current role as a relief home manager. Although she has, and will, work across a number of facilities, she says that one thing remains constant.
"If something's not going to plan, there's always someone you can call," she explains.
In her new role, Ms Lally says she is looking forward to what she expects will be continuous, on-the-job learning. "In the home I'm in at the moment, we've got three different units – elderly/frail, dementia, and there's also a young physically disabled unit. Every day I'm learning something because of the different people I'm working with, the different client groups and the different challenges each home has."
As she looks back over the last decade, she draws a conclusion as clear as her original aims. "I think I'm very lucky," she says. "There's training on everything at Bupa, and I think the nice thing is that it's at your own pace. As a company we recognise – and we do it well – that what one person picks up very quickly isn't necessarily be going to be picked up by another as quickly. It's about listening to the individual."
The regional directors
Vivienne Birch says that her experience is proof that Bupa Care Homes offers learning and development opportunities for individuals at all levels of the organisation.
"I joined as a general manager of three care homes and I'm now deputy regional director," she explains. "During that time, I've completed all the regional management training awards, I did a leadership programme within the company called Supporting Excellence, and they also sent me off to Warwick University to do a diploma in business studies.
"They also enabled me to finish my master's in healthcare, which I had started before I joined. So I've fully benefited from the company's focus on learning and development. I'm not just speaking on behalf of my staff when it comes to L&D, I suppose I'm speaking on behalf of myself as well."
Ms Birch also talks of development opportunities outside straightforward training and academic courses. She explains that she has had a series of coaches and mentors during her time at the company. "It isn't just about formal courses," she says. "It's also about reflective practice and having somebody I can ring up and talk to, or meet face to face."
It is a similar story for Richard Jackson, also a regional director at the company. He joined in his current role in 2011, having previously worked on the hospitals side of the Bupa business. While he says that most formal training took place during his first stint at the company, he has been far from lacking in development opportunities since he rejoined.
"The developmental work – it's not really direct training – has been part of the company's culture shift. So, for example, I and 200 other senior executives have been receiving direction and instruction around our leadership styles.
"So we're doing quite a lot of formative, to a certain extent self, development work around leadership style. It's quite a big development curve and inevitably I've learnt some new things as a result."
Part of the culture change Mr Jackson describes is the significant refresh of learning and development at the company. He says the new approach is one he is very keen on.
'What I like about the new structure is that we embed training professionals at the grassroots in the organisation, working closely with the homes to ensure everyone has the training they need'
"The way we're structuring the training now is going to be a lot more on the ground facilitation of the process," he explains. "Before we were dependent upon one of two approaches: cascade training, or buying in resources from outside when we felt we needed them. What I like about the new structure is that we embed training professionals at the grassroots in the organisation, working closely with the homes to ensure everyone has the training they need and can also take advantage of the full range of training we can make available to them."
Ms Birch is clear on the benefits of such a dedication to learning and development. "I think it inspires people to do the best they can," she reflects. "Our vision is for our residents to live longer, healthier, happier lives and our staff need not only to be motivated to do that but know how to do it. Training and development really fits in with that."
The regional manager
Ask Judith Reyner if she has taken part in learning and development since joining Bupa and her answer is immediate. "Since day one," she says. "My induction was a week in a classroom going through the basics and from there I've done a certificate in palliative care, a lot of mandatory training, courses in coaching… It's that much that, to be honest, it's where to start listing it."
Ms Reyner joined the organisation in 2007 as a senior nurse, moving on to become a clinical services manager, a home manager, and a regional support manager before taking up her current role as interim regional manager. She says it is a position which enables her to help other staff to progress through the company in the way she has.
"I started this role at the beginning of January and I'm looking after a portfolio of 10 home managers who look after 10 homes of their own. My initial job in January was setting objectives for these managers and launching their personal development plans for this year," she explains.
"Some of it runs in line with the Bupa 2020 vision, and so finding out what part our managers want to play in that - whether it be getting involved from an HR perspective, whether they want to move up to bigger homes, whether they're actually really happy staying where they are and want to support the business from their existing home."
Ms Reyner emphasises that for all the company is keen to help individuals progress, it is also supportive of those who feel they are already in the role they want to be in.
"I think Bupa helps you be who you want to be," she says. "For those who want to progress or try something different, Bupa supports you 100 per cent. If you want to move to bigger things, if you want to move sideways into quality or any other department, then we're more than happy to support you. The opportunities are there to learn what you want to learn, progress in what you want to progress in.
'We place such a big emphasis on L&D for all our staff because if our staff feel well equipped to do the job at hand, then their work practices are safe'
"But also if you're happy to stay as a nurse, or a carer, or a home manager, again the company is there to support you so you've got the tools to continue doing what you're happy doing. Bupa just wants you to be the best you can."
For Ms Reyner, that has most recently involved becoming one of 28 internal assessors for Investors in People. As part of collecting evidence for the people management standard, she was given the chance to visit homes in Devon and Somerset – a long way from her conventional patch of Lancashire, Cheshire and Cumbria.
"I was talking to people I didn't know and I think that's when I could really see the learning and development of our people from the grassroots," she says.
"We place such a big emphasis on L&D for all our staff because if our staff feel well equipped to do the job at hand, then their work practices are safe. And if our work practices are safe, our staff are knowledgeable, then the quality of care we're delivering is much better." l
Training – an HSJ special report
1

2

3

Currently reading

Workforce case studies: it's not just about courses