There is little doubt about the power of digitisation to transform healthcare – the only thing that needs utmost consideration is the cost factor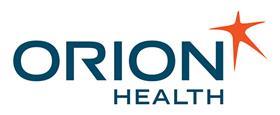 Sponsored comment by Orion Health
November's comprehensive spending review was naturally of interest to all healthcare leaders. Those working in information technology had particular reason, however, to pay close attention to the government's spending plans for the next five years.
At the beginning of November, HSJ revealed a large portion of the Department of Health's bid to the spending review centred on technology. The Department suggested £3.3bn to £5.6bn of funding was needed to cover nine domains, including paperfree healthcare and improvements to underlying IT infrastructure.
It was a bid based in part on research commissioned by NHS England from McKinsey & Company. The consulting firm suggested the need for a £5.2bn upfront investment in NHS IT, with up to £3bn subsequently to cover "running costs". Were this investment made, the research envisaged between £8.3bn and £13.7bn of savings by 2020-21.
The truth about reliable investment
After the delay and then slashing of various NHS England technology funds, could the spending review finally yield reliable investment in healthcare digitisation?
Initially the answer appeared to be yes, although not at the scale the DH or many IT directors will have been hoping for. When November 25 came, the government announced a £1bn investment in NHS technology over the next five years, to be used "to deliver better connected services for patients and ensure that doctors and nurses have the information they need at their fingertips".
That Jeremy Hunt believes such services are needed is in little doubt. The secretary of state for health used the 2015 HSJ Annual Lecture to highlight the power of technology.
That Jeremy Hunt believes such services are needed is in little doubt
And while Tim Kelsey has now left NHS England, the organisation has already signalled its intention to recruit a "chief information and technology officer" to continue to drive its digital vision. The spending review's £1bn may have been a long way adrift from the sum featured in the DH's bid, but at least it constituted some new investment to help make the vision a reality.
Yet within three days of the announcement of the funding, uncertainty reigned once more. It transpired the DH and the Treasury have agreed to transfer £1.2bn from the capital budget to support revenue spending.
The revenue budget covers recurrent costs, including wages. IT spending, on the other hand, comes from the now-cut capital budget.
Few healthcare leaders doubt the power of digitisation to transform care and improve efficiencies. But they may once again be questioning where the money for that transformation is going to come from.
Colin Henderson is managing director UK and Ireland at Orion Health
HSJ100 marks seismic change in NHS leadership
1

2

Currently reading

Beware the cost of digitisation

3

4

5

6