Welcome to this year's HSJ100 – the annual list of the people with the greatest influence on the NHS, as selected by a panel of experts. The past year has perhaps been the toughest in the NHS's history and certainly the toughest that many HSJ readers will have experienced in their working lives.
We have seen many well-known organisations slip into deficit and others face criticism from the Care Quality Commission. Workforce issues have bedevilled all sectors of the NHS, with the amount spent on agency staff coming under scrutiny and controls mooted for expenditure on interim managers.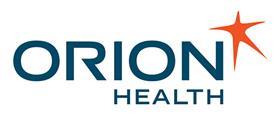 But in the midst of all of this there have been signs of innovation and organisations finding new ways of becoming sustainable. The Five Year Forward View – now over a year old – has set the NHS on a new path and generated enthusiasm even among those not involved in vanguards. Leaders in some areas are developing their own vision for the future and driving that forward, whatever the barriers.
The NHS is not wholly the master of its own destiny, of course, and this list also reflects those outside the service who have an influence on it. These range from those representing patients to politicians, especially those who hold the pursestrings, and from the regulators to trade unionists and those at the top of professional bodies.
With 2016 shaping up to look even more challenging than 2015, we know the NHS will be looking to the people featured in this list for inspiration, guidance and help as it navigates the choppy waters of finance and quality. We know the HSJ100 will rise to this challenge – as will the 1.3 million people working in the service.
Colin Henderson is managing director UK and Ireland at Orion Health
HSJ100 marks seismic change in NHS leadership
1

2

3

4

5

6

Currently reading

Comment: The biggest hitters of the NHS revealed