This year's HSJ100 judges met against a backdrop of unprecedented turmoil and in the full knowledge that many of the political figures in the rankings could see their fortunes radically altered in the coming weeks and years.
Supported by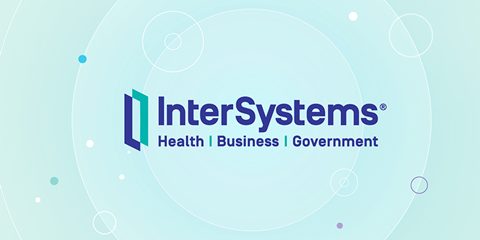 Change was also the standout characteristic of this year's HSJ100. Simon Stevens sits at number one for the fifth consecutive year, but beneath him there are no fewer than 40 new entries and 17 individuals rising or falling 20 places or more.
The churn starts right at the top. Only five individuals (Mr Stevens, Ian Dalton, Matthew Swindells, Ted Baker and Pauline Philip) remain from last year's top 10.
You can see the full list here.

Apart from the amount of change, the most significant theme of this year's HSJ100 is the domination of the centre.
Together NHS England and NHS Improvement employ over a third of those in the HSJ100. Add in those working for the Department of Health and Social Care (10) and the Care Quality Commission (3) and the share increases to 48 per cent.
This is, of course, without counting representatives from National Institute for Health and Care Excellence, Public Health England, Health Education England, NHS Digital etc.
The most notable new cohort from the central bodies are the seven new joint NHS England/NHS Improvement regional directors. Not since the time of Strategic Health Authorities has the centre had such powerful figures on the board at a local level.
First among equals is London director, the Royal Free's Sir David Sloman, it will be fascinating observing how the die hard Clash fan (he has Joe Strummer memorabilia on his office wall) holds the ring between the centre and London's myriad power bases.
Another HSJ100 regular, Richard Barker is a leading member of regional directors' peloton – largely because of his long track record in the area. He's closely followed by Dale Bywater, boss of the biggest region.
Elizabeth O'Mahony swaps the role of NHSI finance director for that of South West chief. She drops 27 places as a result but can probably look forward to a better quality of life.
Ann Radmore (East) and Anne Eden (South East) follow. The latter role was unfilled as late as last week, and Ms Eden's arm is no doubt a little sore after being persuaded to continue in her role as the steward of the country's most challenged region.
Making up the set is Bill McCarthy. He left his job as NHSE policy director during Simon Stevens' original rejig of the organisation's management in 2014. His patch includes the independent republic of Greater Manchester, so he will have less to do than his counterparts, but his intellect and experience will no doubt be useful on a broader front.
The identity of the local leaders that do make the cut hints at change in the kind of chief who prospers in today's NHS with its emphasis on integration and out of hospital care.
Out go the retiring Sir David Dalton and Dame Julie Moore, as well as Sheffield eminence grise Sir Andrew Cash and the NHS's would be king of the north Jim Mackey (who was placed 24th in 2017).
In their place have come figures like East London Foundation Trust chief executive Navina Evans (who crashes the top 50); Nottinghamshire Sustainability and Transformation Partnership lead David Pearson; and his West Yorkshire counterpart Rob Webster. Birmingham Women and Children's chief executive (and national maternity lead) Sarah-Jane Marsh jumps 35 places. Manchester's Jon Rouse and Mike Deegan, as well as Lancashire and South Cumbria STP lead Amanda Doyle maintain their positions in the top half of the list.
It would be very unwise to believe that any of the four acute chiefs departing the HSJ100 will not be under consideration for next year's rankings, but an era does appear to be coming to an end.
Some progress on diversity
The HSJ100 has always highlighted how white and male the health policy establishment is. This year's rankings gives some indication that change might be afoot.
There are 30 women in the 2018 HSJ100 – which is one fewer than in 2017. However, there are 17 in the top 50 (as opposed to 14 last year) and two within the top 10 for the first time for many years.
Four of the five highest risers (Sarah Wilkinson, Dido Harding, Sarah-Jane Marsh, and Juliet Bauer) are women.
Six of those included in this year's power list come from a black, Asian, minority and ethnic background, an increase of one. However, four of those appear in the top 50 – compared to just one in 2017.
There are three women of colour in the top 100, including one in the top 50. Last year, there was only Yvonne Coghill at number 99.
Of course, this still means that 66 per cent of the top 100 are white men.
The IT crowd arrive
Arguably the most striking subplot of 2018's HSJ100 is the rise of the technologists.
In a development that will cheer the new health and social care secretary's heart, the IT crowd have no fewer than five new entries: NHSE chief clinical information officer Simon Eccles, who goes straight in at 26 (the sixth highest entry); Babylon's disruptor in chief Ali Parsa (41), Mr Hancock's IT adviser Hadley Beeman (46), NHS chief information officer Will Smart (73) and NHS Digital chair Noel Gordon (91). What is more, as mentioned above, NHS Digital chief executive Sarah Wilkinson leaps 42 places to 27 and NHSE's chief digital officer Juliet Bauer climbs 34 places to 33.
Throw in figures like NHSE deputy chief executive (and ex-Cerner director) Matthew Swindells, as well as the health secretary himself and it is possible to believe that the NHS is finally getting the digital leadership it needs.
Almost as striking is the enhanced influence of chairs and non-executive directors.
The stand out rise is that of NHSI chair (and racehorse owner) Baroness Dido Harding who was swept through the field to take seventh place – making her the highest placed non-executive director in the HSJ100's 14 year history. Her role in driving the NHSE/I "merger", as well as her consistent and trenchant views on the need to change the NHS's management culture resonated strongly with the judges.
But her NHSE counterpart is hot on her heels. The year 2018 saw Lord Prior survive a tabloid sex scandal and secure 15th place in the HSJ100, a significantly higher ranking than his predecessor Sir Malcolm Grant. The judges expected the former health minister to be much more active in his role than the UCL man had been in recent years.
Other NEDs making the cut included Health England chair Sir David Behan (of whom more in a moment); NHSE NEDs Michelle Mitchell and David Roberts; NHSI NED Richard Douglas; and – as mentioned above – NHS Digital's Noel Gordon. The impossibility of much of what faces Mr Stevens and NHSI CEO Ian Dalton will mean the expert knowledge of their senior non-execs will be crucial.
Sadly, it seems as if the influence wielded by the NHS think tanks is declining across the board, with all four representatives placed at 80 or below. It may be that in such strange times, evidence based policy is only of limited use.
Hunt's still here
Ironically, three of the biggest fallers in this year's HSJ100 mark triumphs of continuing influence.
The biggest faller of all is Jeremy Hunt. But given he is now the foreign secretary, being placed at number 76 in the HSJ100 is no mean feat. Mr Hunt, of course, served a record term as health secretary and therefore can be relied on to tell Mr Hancock where the bodies are buried. He is also keeping a close watch on how his pet subjects of patient safety and care quality are being handled.
Down 39 places is retiring CQC chief executive Sir David Behan. But no chair of HEE has ever made the HSJ100 before and he is noticeably and significantly higher than HEE's chief executive Ian Cumming.
Falling 29 places is another CQC director Andrea Sutcliffe, who is soon to join the NMC. Once again no chief executive of the Nursing and Midwifery Council has ever been included in the HSJ100, let alone 42 places higher than her General Medical Council counterpart Charlie Massey (who at least finds himself listed this year).
Both Sir David and Ms Sutcliffe are expected to shake up their respective new worlds.
Elsewhere in the HSJ 100, mental health's standing was reinforced by the entry of NHSE mental health clinical director Tim Kendall (30) and CQC chief inspector for the sector Paul Lelliott (69).
Arms length body chiefs enjoying a good year included Public Health England boss Duncan Selbie, DHSC permanent secretary Chris Wormald, Healthcare Safety Investigation Branch's chief inspector Keith Conradi, and the man who has been handed the poison chalice of running the NHS's winter war room, Neil Permain.
It was a bad year for the Local Government Association's Mark Lloyd, the Treasury's Catherine Frances, Number Ten's James Kent and government life science's champion John Bell who all dropped sharply. At least they still made the ranking unlike NHSI's Jeremy Marlow and Stephen Hay and Dr Nick Harding (numbers 25, 33 and 49 in 2017 respectively).


Alastair McLellan is editor of HSJ.
Power flows to the centre in this year's HSJ100
1

Currently reading

Power flows to the centre in this year's HSJ100

2

3

4