Few organisations will have clear and consistent guidelines on anaphylaxis − and even fewer will have recently reviewed practice in the area. Yet considering a few key areas can quickly and easily lead to better anaphylaxis guidance, potentially improving quality and cutting costs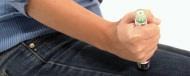 Agree on a recommended number of devices
The number of auto-injector devices prescribed for individuals varies significantly, not just from local area to local area but also from GP practice to GP practice and sometimes even from GP to GP. Issuing guidance on the number of devices which should be given can be a quick and easy way to reduce wastage. It is important to engage with local specialists when creating such advice, not least because ensuring local hospitals follow the same recommendations will lead to even greater consistency of care.
Agree on who should receive devices
As it is hard to define which patients are at risk of future anaphylactic reactions, issuing clear guidance on exactly who should be offered a device can also help to significantly reduce waste.
Look at staff education…
"If I had to emphasise one thing, it would be training," says Lynne Regent, chief executive of the Anaphylaxis Campaign. The charity provides 'AllergyWise' e-learning, with separate modules for patients/carers, GPs/practice nurses, and school nurses/other healthcare professionals.
Sarah Crotty, interface pharmacist at Aylesbury Vale and Chiltern CCGs, says that the training support and materials offered by ALK-Abelló was an important reason for moving to the Jext device. "ALK provide very good guides and they have a five minute web-based video that I think is really helpful."
…and patient and carer education too
Consider writing into any policy that GPs and pharmacists must offer counselling before prescribing or issuing an auto-injector. Reviews can offer an opportunity to check whether the patient is in fact still allergic. Moving the devices from repeat to acute prescriptions can provide greater opportunity for such conversations.
"Patients with a specific allergy trigger sometimes have these auto-injectors and don't use them for 10 years at a time," points out Sarah Crotty, interface pharmacist at Aylesbury Vale and Chiltern CCGs. "If they were trained 10 years ago, they might have forgotten by the time they actually need to use it." It is also helpful to ensure they know the symptoms of anaphylaxis and the action to take when they appear - to use the auto-injector and then immediately call 999 for an ambulance.
'More than a third of sufferers said they did not always carry their injectors, putting them at risk of a fatal reaction'
Since adrenaline has a limited shelf life, the expiry date also needs to be part of education. Lynne Regent explains: "We've done a couple of campaigns about this in the last few years because we know that about a third of the auto-injectors being carried out there have exceeded their expiry date." That means that, if used, the injectors may be less effective than an in-date device. ALK-Abelló and other manufacturers enable users to register their devices online or by text, so receiving a reminder when it is about to expire.
Important too is a clear message that devices need to be carried with sufferers at all times. The scale of the issue is significant. A recent survey by the Anaphylaxis Campaign found that, of 520 anaphylaxis sufferers between the ages of 15 and 25, more than a third acknowledged they did not always carry their injectors, putting them at risk of a fatal reaction.
Consider the potential for wider education
"When you look at the prevalence of severe allergies now, it's highly likely that individuals will come into contact with a child or adult who is affected," points out Ms Regent. That means that the need for education on anaphylaxis and its treatment will become increasingly pressing and need to involve larger numbers than ever before.
"If you were in a crisis situation and the patient had an adrenaline auto-injector, you would like somebody to be able to administer it to save their life, and that might be almost any member of the public," argues Sarah Crotty. "I don't pretend that we have completely cracked this in Buckinghamshire and got the health education message out to everybody that we would like, but that would obviously be a longer term aim."
Seek advice
National guidance may not be comprehensive, but it does exist.
"There are care pathways and NICE guidance that are available on dealing with these issues and the British Society for Allergy and Clinical Immunology (BSACI) is now working on further guidelines," says Lynne Regent.
"And the Anaphylaxis Campaign is always ready to work with healthcare organisations when they're formulating their policies and trying to deal with the issues relating to severe allergies."
Anaphylaxis − an HSJ supplement
1

2

3

4

5

Currently reading

Anaphylaxis policy: steps to better care