Trusts have begun recruiting for the new "guardian of safe working" post intended to stop junior doctors being overworked under the new contract.
HSJ obtained the job specification for the role from one trust, and it is understood to have been circulated by NHS Employers before the two day junior doctors' strike began on Tuesday morning.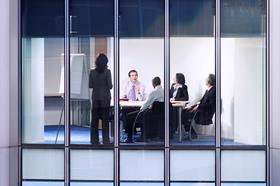 It said the guardian would report directly to the board of the organisation employing junior doctors but would be "independent of the management structure within the organisation".
The job description said the role would require an "NHS consultant or [someone of] equivalent seniority".
The creation of the guardian role was a concession made by the government during negotiations with the British Medical Association.
The role would involve recording all breaches of working time rules in the organisation and escalating problems to the board.
The guardian would also be responsible for spending money collected in fines from the employer.
The job specification said the money go towards "rest facilities, handover systems [and] examination/course/professional support".
It said the guardian would: "Act as the 'champion' of safe working hours for doctors in approved training programmes and ensure that action is taken to ensure that the working hours within the trust are safe."
They must also "have the authority to intervene in any instance where the guardian feels the safety of patients and/or doctors is compromised, or that issues are not being resolved satisfactorily".
The document said the performance of the guardian would be partly assessed by junior doctors.
HSJ Live 27.04.16: Junior doctors stage second full walkout
1

2

3

Currently reading

Contract imposition begins as trusts search for junior doctors 'safe working guardians'

4