Crispin Dowler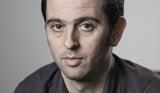 Crispin Dowler is HSJ's senior correspondent. Crispin's focus is on finance and the private sector. He has been with HSJ since 2010 covering NHS finance, private healthcare providers, and the North West. He won staff journalist of the year (professional media) in the 2012 Medical Journalists' Association awards, and was shortlisted for writer of the year (business media) in the 2013 Professional Publishers Association awards.
Follow Crispin Dowler on Twitter @CrispinDowler
Contact Info
Crispin Dowler
Bureau chief
A significant number of providers are still yet to decide whether to accept NHS England and Monitor's offer of a 'voluntary' tariff for 2015-16, with just a day to go until the offer expires, HSJ has been told.

NHS insiders in Greater Manchester have been pleasantly amazed by the speed at which negotiations progressed leading up to today's historic agreement to devolve and integrate £6bn of health and social care spending for the conurbation.

NHS providers across Greater Manchester have called for a 'new set of relationships' with health regulators to underpin the newly agreed £6bn devolution of commissioning responsibilities to the conurbation.