Crispin Dowler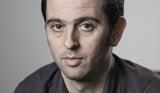 Crispin Dowler is HSJ's senior correspondent. Crispin's focus is on finance and the private sector. He has been with HSJ since 2010 covering NHS finance, private healthcare providers, and the North West. He won staff journalist of the year (professional media) in the 2012 Medical Journalists' Association awards, and was shortlisted for writer of the year (business media) in the 2013 Professional Publishers Association awards.
Follow Crispin Dowler on Twitter @CrispinDowler
Contact Info
Crispin Dowler
Bureau chief
The huge uncertainties facing NHS providers mean Monitor will have to focus less on "the numbers" in trusts' financial plans and more on their capability to deal with change, the regulator's chief executive has said.

Monitor's chief executive has told HSJ it will be easier for the regulator to assuage commissioners' concerns about NHS competition rules now that Sir David Nicholson is no longer in charge of NHS England.

A former human resources director of The Christie Foundation Trust is suing the organisation for exposing her to bullying, harassment and false imprisonment which she says left her with an enduring stress-related illness, HSJ has learned.