Crispin Dowler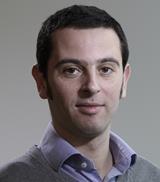 Crispin Dowler is HSJ's senior correspondent. Crispin's focus is on finance and the private sector.
Contact Info
Crispin Dowler
Senior Correspondent
There is dissatisfaction with arrangements for commissioning GPs

The regime has so far been difficult to use and unfit for purpose

At least one medical director has already "fallen on their sword" following a visit from one of the Care Quality Commission's new inspection teams, the chief inspector of hospitals has said.