Crispin Dowler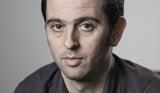 Crispin Dowler is HSJ's senior correspondent. Crispin's focus is on finance and the private sector. He has been with HSJ since 2010 covering NHS finance, private healthcare providers, and the North West. He won staff journalist of the year (professional media) in the 2012 Medical Journalists' Association awards, and was shortlisted for writer of the year (business media) in the 2013 Professional Publishers Association awards.
Follow Crispin Dowler on Twitter @CrispinDowler
Contact Info
Crispin Dowler
Bureau chief
A group of foundation trusts that received £188m in Department of Health bailouts this year has been told the funding will now be switched to loans, as part of a push for financially distressed organisations to 'manage their finances better', HSJ has learned.

The NHS pricing dispute has raged for months

A significant number of providers are still yet to decide whether to accept NHS England and Monitor's offer of a 'voluntary' tariff for 2015-16, with just a day to go until the offer expires, HSJ has been told.

NHS insiders in Greater Manchester have been pleasantly amazed by the speed at which negotiations progressed leading up to today's historic agreement to devolve and integrate £6bn of health and social care spending for the conurbation.

NHS providers across Greater Manchester have called for a 'new set of relationships' with health regulators to underpin the newly agreed £6bn devolution of commissioning responsibilities to the conurbation.

Complex questions of governance and accountability will have to be resolved over the coming year to allow the proposed full delegation of primary care and specialised commissioning budgets to Greater Manchester by April 2016.

The Treasury agreed a further £150m transfer from the Department of Health's capital budget in the early months of 2015 to help the health service cope with ongoing revenue spending pressures, HSJ can reveal.

Providers will be given just a fortnight to decide whether to sign up to a new set of 'voluntary' prices for the coming year, with concessions made expected to cost commissioners up to £500m.

Neither side seems to note the irony

Monitor is to set up a new directorate tasked with helping trusts improve performance and lead the regulator's role implementing reforms set out in the NHS Five Year Forward View.