Crispin Dowler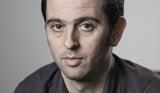 Crispin Dowler is bureau chief for the team at HSJ that covers NHS providers and NHS finances. His own focus is on NHS finance and finance policy. He has been with HSJ since 2010 covering NHS finance, private healthcare providers, and the North West. He won staff journalist of the year (professional media) in the 2012 Medical Journalists' Association awards, and was shortlisted for writer of the year (business media) in the 2013 Professional Publishers Association awards.
Follow Crispin Dowler on Twitter @CrispinDowler
Contact Info
Crispin Dowler
Bureau chief
Learn about this year's winning projects in HSJ's celebration of organisations delivering real value

The Treasury may redefine the ringfence on NHS spending to apply only to NHS England's commissioning budgets – leaving billions spent on public health, training and research unprotected in the coming spending review, health think tanks have warned.

Hunt could go all in on patient safety to protect his legacy

The mark of quality for an NHS provider is no longer foundation trust status, but the award of a 'good' or 'outstanding' rating by the Care Quality Commission, the health secretary has said.

Jeremy Hunt has said there are 'too many trusts' in the NHS and the health service needs to 'up the pace' of work on hospital chains and other provider reforms.

The health secretary has promised an independent investigation of the death of a baby whose 'incredibly distressing' case highlighted a regulatory 'gap' in the NHS's ability to probe historic complaints.

Winter pressures will be biting before they are ready

The Department of Health paid out £1.2bn in bailouts in 2014-15, to help more than 50 troubled NHS providers pay wages and creditors, replace aging equipment and cut deficits, HSJ analysis has found.

The Department of Health obliged some of the most seriously troubled hospitals in the NHS to receive their bailouts in the form of 'loans' last year, DH figures show.

Price caps on the hourly rate the NHS can pay agency nurses may not take effect until December, after regulators received more than 100 responses to a consultation on the controversial plans.