Crispin Dowler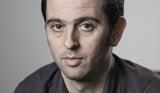 Crispin Dowler is bureau chief for the team at HSJ that covers NHS providers and NHS finances. His own focus is on NHS finance and finance policy. He has been with HSJ since 2010 covering NHS finance, private healthcare providers, and the North West. He won staff journalist of the year (professional media) in the 2012 Medical Journalists' Association awards, and was shortlisted for writer of the year (business media) in the 2013 Professional Publishers Association awards.
Follow Crispin Dowler on Twitter @CrispinDowler
Contact Info
Crispin Dowler
Bureau chief
The Department of Health paid out £1.2bn in bailouts in 2014-15, to help more than 50 troubled NHS providers pay wages and creditors, replace aging equipment and cut deficits, HSJ analysis has found.

The Department of Health obliged some of the most seriously troubled hospitals in the NHS to receive their bailouts in the form of 'loans' last year, DH figures show.

Price caps on the hourly rate the NHS can pay agency nurses may not take effect until December, after regulators received more than 100 responses to a consultation on the controversial plans.

Three of England's most well respected foundation trusts are working on a partnership through which they can lay the groundwork to build and run hospital chains, HSJ has learned.

Private hospitals could see a steep cut in their income from NHS funded services under draft prices proposed for 2016-17, Monitor has warned.

The Department of Health has moved to drastically curb the power of NHS hospitals to veto unpopular proposals for the pricing of NHS services.

Exclusive: Monitor's chief executive will today warn that foundation trusts could see their freedoms 'completely eroded' if they do not do better to reduce a sector-wide deficit projected to reach £1bn in 2015-16.

Lord Carter has warned that the new metric he is developing to rate the productivity of every hospital in England must not be used as a 'crude weapon' in trust regulation.

A landmark review of NHS productivity is to produce a new measure for rating every hospital in England on the efficiency with which it uses staff and resources.

Jeremy Hunt has defended his controversial move to cap spending on agency staff. The health secretary said current rates paid by the health service are "not market forces at work, but market failure".