Crispin Dowler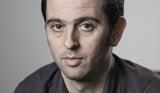 Crispin Dowler is HSJ's senior correspondent. Crispin's focus is on finance and the private sector. He has been with HSJ since 2010 covering NHS finance, private healthcare providers, and the North West. He won staff journalist of the year (professional media) in the 2012 Medical Journalists' Association awards, and was shortlisted for writer of the year (business media) in the 2013 Professional Publishers Association awards.
Follow Crispin Dowler on Twitter @CrispinDowler
Contact Info
Crispin Dowler
Bureau chief
The author of a major government review on provider sector reform has rejected the suggestion that the collapse of the Hinchingbrooke contract should spell the end of franchising in the NHS.

For those catching up on the background to the Hinchingbrooke story, here's a quick guide through HSJ's coverage of Circle's involvement over the past four years

NHS England this afternoon approved plans to use more than half of the extra £2bn that has been freed up for health service spending in 2015-16 to bring underfunded clinical commissioning groups closer to their "fair share" of allocations.