Crispin Dowler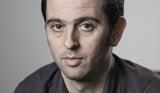 Crispin Dowler is HSJ's senior correspondent. Crispin's focus is on finance and the private sector. He has been with HSJ since 2010 covering NHS finance, private healthcare providers, and the North West. He won staff journalist of the year (professional media) in the 2012 Medical Journalists' Association awards, and was shortlisted for writer of the year (business media) in the 2013 Professional Publishers Association awards.
Follow Crispin Dowler on Twitter @CrispinDowler
Contact Info
Crispin Dowler
Bureau chief
Only 10 trusts have made use of rules introduced under the government's health reforms to seek permission to raise their prices above national 'tariff' rates - and most of those applications have been rejected.

NHS England and Monitor have floated proposals for sweeping reform of the payment systems for emergency healthcare, to help bring about the changes envisaged by the Keogh review of urgent and emergency care.

The health service could see the development of 'hospital chains' within five years, the man heading a government review of new organisational forms for the NHS has said.