Mental healthcare and treatment, for children and young people in particular, has historically been the 'poor relation' of the NHS, writes Dr Nick Wagget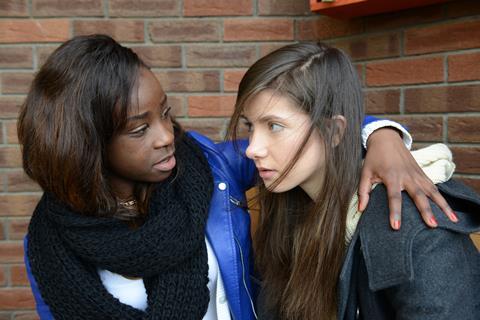 There is no doubt that our children and young people are facing serious and possibly increasing challenges to their mental health. It is equally clear that many fail to get the treatment and care they need and deserve.
Along with many others, the Association of Child Psychotherapists has been concerned for some time about the quality of services available to CYP with mental health difficulties.
Mental healthcare and treatment in general, for CYP in particular, has historically been the 'poor relation' of the NHS.
The stats say it all
Only 6 per cent of the NHS budget is spent on mental health and 6 per cent of the mental health budget is spent on CYP, despite them being 20 per cent of the population.
Responding to the danger signs of CYP's mental health services in trouble, the ACP has published a report, Silent Catastrophe, which provides new evidence of the inadequacy of many NHS mental health services for children and young people (child and adolescent mental health service) and shows that this is due not only to chronic underfunding but also to the way in which some services are being restructured.
Based on a poll of 416 child and adolescent psychotherapists working within the NHS, the report records that specialist services are disappearing and it is becoming increasingly hard to provide effective care and treatment for CYP, especially those with the most severe and long standing needs.
Only 6 per cent of the NHS budget is spent on mental health and 6 per cent of the mental health budget is spent on CYP
However, our aim is not simply to provide evidence of serious difficulties in many services and the factors behind them, important though that is, but to offer ways of working towards better services that meet the needs of all CYP. To this end, we gathered data from respondents to our survey who described the excellent aspects of their own service. Comments included:
"Strong multidisciplinary team, clear leadership, collaborative working, a learning environment, well focused on needs of users."
"Good team work, staff retention, good leadership. Service which is focused on needs of children and families and not narrow definitions of mental illness. The service is able to work with children and young people without rigid time limits, based on need. The clinicians are adaptable."
"Financially well managed, meaning there is a viable commitment to true multidisciplinary team incorporating all professional disciplines. This means that National Institute for Health and Care Excellence guidelines can be met but CYP needs are paramount."
From the many responses we drew up a list of the top 10 ways in which services can respond to the danger signs:
Specialist services for CYP, supported by effective early intervention in the community, including from birth to age 25;
Profession specific roles and clinical leadership;
Skilled professionals able to work to their competency and support lower banded staff;
In depth assessment and formulation that considers the whole CYP in context;
Referral criteria that recognise the complexity of emotional, behavioural and social presentations of mental illness;
Service models co-constructed with local agencies and service users and based on a realistic assessment of the burden of mental illness and sufficient funding;
Strong multidisciplinary team working with effective leadership;
Provision of effective, discipline specific supervision, training and opportunities for career progression;
Focus on staff wellbeing and working conditions;
Specialist treatments for the most vulnerable children central to the service design alongside effective early intervention.
These signs of excellence can be seen as adding to existing quality markers, such as the aspects of good and outstanding services identified by the Care Quality Commission.
Encroaching advancements required
A significant national effort is required to get to a position where children, young people, families and carers are guaranteed the high quality, safe and effective services that they need and deserve.
Whilst greater funding is undoubtedly part of this, the report also suggests that we can do better even with existing levels of resourcing as recent service redesigns have been ineffective in cost terms as well as in outcomes for CYP.
A renewal of mental healthcare and treatment for children and young people must include both early intervention in the community and access to highly trained clinicians, working in multidisciplinary teams, who have the skills and experience to properly assess need and to understand and formulate how to respond to the complexity of emotional, behavioural and developmental difficulties that many children, young people and families are experiencing in 2018.


Dr Nick Waggett is chief executive of the Association of Child Psychotherapists.